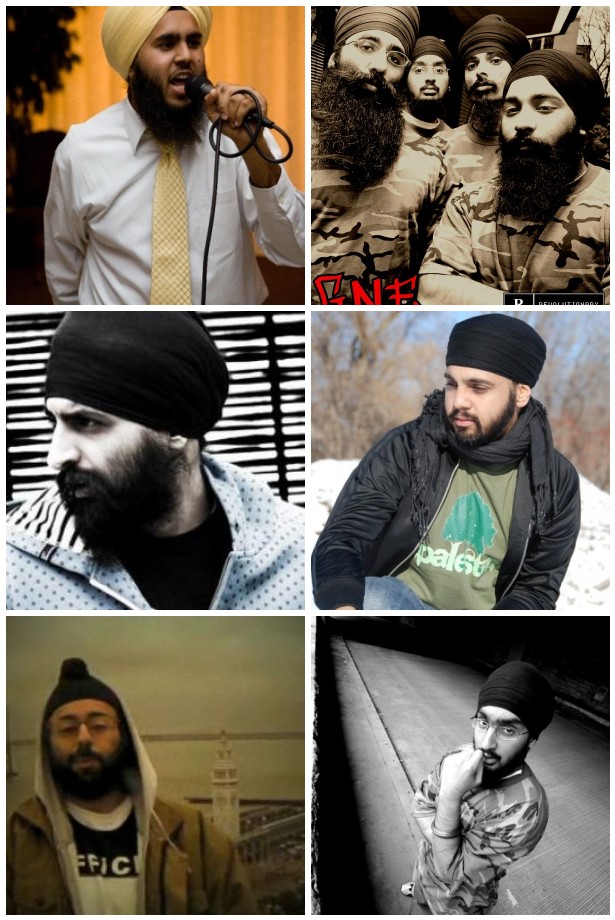 While everyone seems to be pretty excited about Kamaljit topping the Billboard charts – it seems that Jay Sean is not the only musician from our community who is gaining a ton of attention lately.  In the October/November 2009 issue of East West magazine, an article by Navdeep Singh Dhillon titled, "The Brown Underground" discusses the five new names in hip-hop worth knowing. While on TLH we have featured these names in previous posts and are fans of their work – we wanted to highlight this new article as it provides a very intimate look at these artists. Musicians, rappers, emcees or whatever you may call them – they, at the end of the day, are regular guys (believe me, they are). They work, they go to school, they feel strongly about adversities that are going on all over the world. Unlike many, however, they are using their talent to channel that emotion into creativity and into their music. We definitely like what we're hearing and whether they know it or not, these artists are paving a path for generations to come.
The article highlights the work of Canadian-based Humble the Poet and Sikh Knowledge, D.C.-based Saint Soulja of G.N.E., Hoodini from Los Angeles and Mandeep Sethi from San Francisco.  You can read about their quest into this industry and how being a Sikh plays a role (or does not) in their music.  What's clear about these artists is that while they are Sikh, they don't necessarily only rap about Sikh issues or only about issues affecting our community and that's what makes them stand out in my mind.  Injustice to any group is an injustice to humanity and as Sikhs, that is something we should resist.  We can rest assured that these artists are having that dialogue.
Their music is informed by Sikh philosophies such as miri-piri, a religious tenet that advocates political and social activism to benefit society alongside individual spirituality. "I think it's impossible to be a Sikh and not be an activist," says D.C.-based rapper Tanmit Singh, known as "Saint Soulja."  "Our entire faith is based around the concepts of being activists."
What do you think – are Sikhs born to be activists?  Does our activism stem from Sikhi?  While i don't believe it's necessary to place a label on what we do or how we feel about global issues, what is important is that as individuals we begin to find ways to make positive changes in the world in which we live.  And perhaps, soon we'll be reading articles about young Sikh women who are making music alongside these artists!
The issue can be bought in stores or viewed online here.