If You Don't Know Me By Now
Posted by Sundari | Tuesday, February 26, 2008 – 12:01 am
When an author chooses to write a memoir, they take the risk of unveiling a plethora of secrets that otherwise (and perhaps preferably) would remain buried. And when that author is Punjabi Sikh, it is almost guaranteed that issues will be brought up that make people uncomfortable.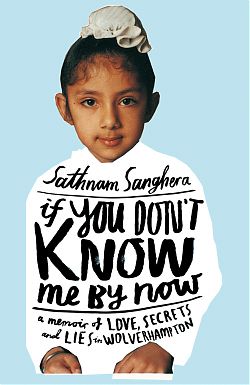 For our parents' generation, secrets remain in the family and they are never discussed in public – we are raised to uphold the family izzat (honor). But at what cost do we remain quiet? A new memoir by Sathnam Sanghera, If You Don't Know Me By Now: A Memoir of Love, Secrets and Lies in Wolverhamptom, opens up the dialogue around being raised in a working-class Punjabi immigrant family and being a child living in a family paralyzed by schizophrenia. Some of these experiences can be felt universally throughout the Panjabi community and others are more personal, but what is clear is that there is a great need in our community to dialogue about these issues.
I clutched my schoolbag tightly as I walked along with Dad, as if my life and dignity depended on its contents (which, in a way, they did), mumbled the Japji Sahib, the beginning of the Guru Granth Sahib Mum had taught me, and watched Dad hum to himself – Hindi songs I didn't recognise from Bollywood films I'd never seen – click his fingers to some beat I couldn't hear, and smile, at people going past, at nothing in particular. [Link]
While I haven't yet read the memoir (it is being released in March), several articles discuss his story at length. It wasn't until he was in his twenties that Sanghera realized his father was a paranoid schizophrenic and his older sister also shared the condition. Intermingled within that tale is Sanghera's own story of being a young Sikh boy growing up in Wolverhampton (one of the most densely populated Sikh communities in the UK).