Posted by Mehmaan (Guest) in
General
,
Media
on 09 14th, 2010 |
99 responses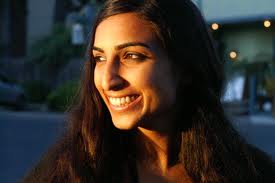 I write this as it is the truth as I see it. Not out of spite or rancor, but out of a desire to caution others and promote the path of critical self-reflection. I write about peddlers of self-promotion.
The topic is hardly new. In fact, Jodha beat me to the punch years ago, but here is my own contribution to the list.
Valarie Kaur. We have all seen her movie…..at least a half a dozen times (coming again and again and again and again to a Sikh event near you). We have all heard her speak….my head still reels from the vacuousness. We have read her writings….still hoping for a point beyond her ceaseless self-promotion. We have all heard her heart-wrenching, tormented, and soul-searching story as she climbed out of the pits of hell, all for being named…Valarie (shudder!).
I do believe that she created her movie out of earnestness. I believed in it and as a student, even hosted her on my college campus. I am even a subscriber to her newsletter. However, in her last self-promotional newsletter it all made sense. Her movie was never about Sikhs, never about Americans, and worst off never even about Balbir Singh Sodhi. Even Sodhi's widow was just a backdrop. The movie is about promoting Valarie Kaur. She has made a career out of it….in fact you can book her for your next corporate talk – just go through her publicist – Leigh Bureau.
Valarie calls for us to be activists – want to know how? Her helpful newsletter gives us the answer:
I've launched a brand new website, where you can read my blog, watch my videos, follow me on facebook and twitter, and engage in authentic reflection and discussion, with the hope that in return, you may feel strengthened by a sense of community too. See you there soon.
And so it is, I know this post will also get inundated with complaints and defenders. Once I was amongst you, but the truth has set me free, even if it took me far too long. The larger point remains this – when we seem someone who continuously self-promotes him/herself – we have to recognize that this contradicts what we are aiming to do as a community. Valarie won't be the first and she won't be the last to function within a realm of self-promotion, but we have to be able to call each other out on this.