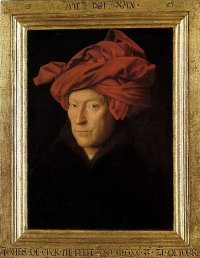 Turbanology, or knowledge of Turbans, is a  TV documentary recently released in the UK which explores the meaning of the turban in England since the London bombings.  Filmmaker, Jay Singh-Sohal, was working for a conservative think-tank in the US when he first began considering the misconceptions surrounding the turban and the subsequent profiling of individuals and communities.  The documentary discusses the origin and importance of the turban in modern Britain to "see whether it's just harmless headwear or really the fashion of a fantatic".
The film addresses the impact 9/11 and 7/7 has had on the [mis]understanding of the turban as a symbol of fear, hatred and global terrorism.  Australian researchers at the University of New South Wales published a study in 2008 which found that simply noticing someone could be a Muslim increased the aggressive tendencies on the part of non-Muslim westerners. They called it the "Turban Effect."  Turbanology seeks to raise awareness of the turban's importance and discuss why the people who wear it consider it a crown.  In the documentary, Jay Singh-Sohal speaks to music producers, politicians and ordinary Sikhs and Muslims who have been affected by wearing a turban.  (A preview of the documentary can be seen after the jump).
"The documentary discovers that simply noticing someone could be a Muslim increases the aggressive tendencies of westerners. The give-away sign is the turban, and the beard. Whether conscious or sub-conscious, the fact that terrorism is a worry for many people means that there's been a rise in profiling who could be a threat – an issue explored in the piece." [link]
This effort contributes to the growing need to educate the non-Sikh community about our identity and faith.  We often complain about ignorant comments and of stares that last too long.  An important response is for Sikhs to educate the communities in which we reside and to bridge that gap of [mis]understanding.  We are each responsible to do our part.  This documentary is part of that solution.
A copy of this documentary can be purchased online.