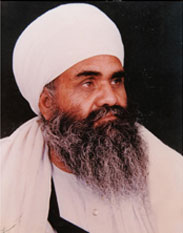 Earlier this week in B.C., hundreds of Sikhs protested the arrival of Mann Singh Pehowa, a granthi accused of rape, misconduct, and blasphemy.
There is, of course, an underlying issue here regarding whether or not Pehowa supports his own dera, has encouraged blasphemy, etc. There is pretty widespread criticism of him, as an individual, as well as of his behavior. I do not want to use this opportunity to get into the nitty gritty of deras and blasphemy, but rather, to focus on the issue of religion and exploitation.
Earlier in the year, Sundari discussed sexual assault in the context of a larger community-level failure to ensure gender equity. Sexual abuse is not new to faith communities, but it evokes jarring feelings of betrayal, condemnation, and deep psychological trauma, both among those who are abused and among their loved ones.
While I grew up relatively aware of the latent (and sometimes blatant) sexism that plays out in many sangats, I remember the first time a friend confided that she had been molested by a granthi. I was shocked, in large part because such abuse seemed so foreign to me that I could not fully reconcile it with my understanding of granthis and Sikhi. While I believed and supported my friend at the logical level, I found myself disoriented, disturbed, and distressed at a more emotional level. How could anyone who claimed to devote his life to Sikhi victimize a child?
It was not until I became older that I realized this issue is more pervasive and more widespread than I had ever known. It gave me pause, though. I wondered how survivors of such violence were supposed to receive adequate support, counseling, and separation from their abusers when sexual abuse is so stigmatized and silenced within our community. There are still many who do not acknowledge that this is a real and recurring issue. How, then, can we move forward?
It is unclear if protestors were gathered to oppose Mann Singh because of his alleged blasphemy, or because of his rape allegations. While the Sikh community does not (yet) seem to be in the same kind of crisis that the Catholic Church experienced several years ago, I keep wondering if we will take issues of exploitation and abuse head on, or if we will continue to act in denial of these experiences.