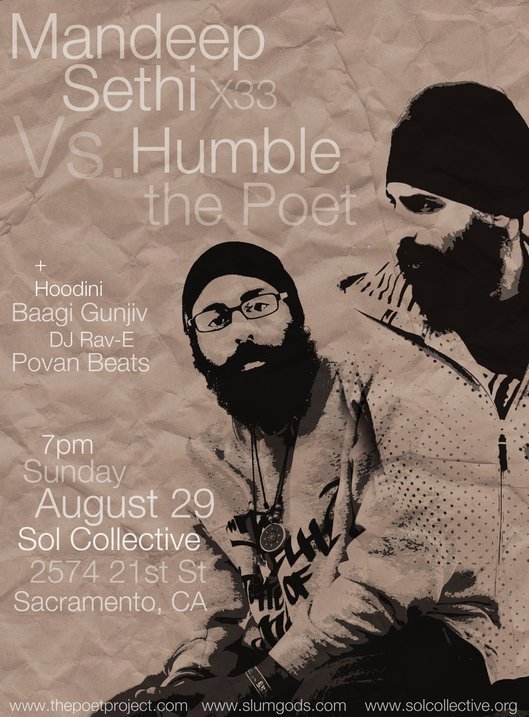 For those of you who will be in or around Northern California [actually, if you're in or around North America you should come!] be sure to check out this upcoming event featuring Humble the Poet, Mandeep Sethi, Hoodini, Baagi Gunjiv, DJ Rav-E and more.
This is the first event of its kind in the U.S. (we usually are envious about these events when they happen in Canada!).  The show will bring together these artists for, what promises to be, a legendary event.
::Slumgods.com Presents::

Humble the Poet VS Mandeep Sethi

::Live Beats::

::Special Guests::

Hoodini & KinG! + Baagi Gunjiv

::Gully Poetry by::

Sasa [Sick Spits]

::Holding Down the Cuts::

The event will be taking place on SUNDAY AUGUST 29TH from 7-11pm at Sol Collective/2574 21st St/Sacramento, CA 95818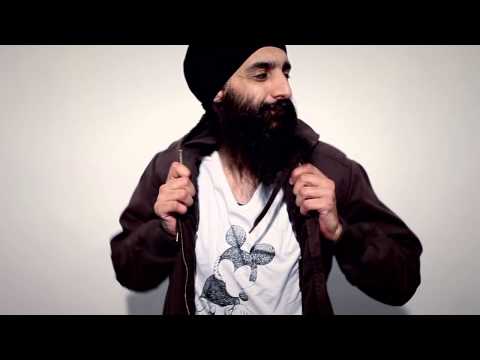 Below the jump you can preview Mandeep Sethi and Hoodini&KinG!