It's that time of year again!
For those Southern California natives, you (hopefully) know it rolls around once every year. This year, SikhLens is proud to announce its annual Sikh Arts and Film Festival to be held November 18th – 20th, 2011 at the prestigious Dodge College of Film and Media Arts at Chapman University in Orange, California. As avid supporters of Sikh Arts, and creativity in general, I am hoping our readers would be especially interested in this event coming up in the next couple of weeks.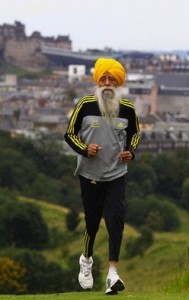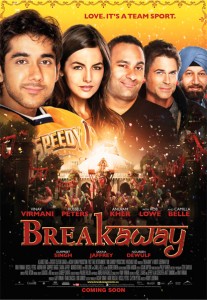 The Sikh Arts and Film Festival serves as a central venue for artists to showcase and share Sikh heritage and culturethrough the mediums of film, literature, art, music, social media and fashion.  As an often-misidentified minority, this type of forum has proven to be essential for Sikhs to transcend cultural boundaries, generate awareness, and connect with the broader community.
This year at the festival, SikhLens has a
variety of programming
ranging from literary works, films, live artist performances and much more.  Special guests include the inspirational Sardar Fauja Singh ji, comedian Jus Reign, the versatile actors Guru Singh and Agam Darshi, rap artist Mandeep Sethi and many more.  The festival will be offering a great opportunity for attendees to interact, engage, and dialogue with the featured artists.  It is a very special treat to see the guest of honor being
Sardar Fauja Singh Ji
, an amazing inspiration to all generations of Sikhs, and many non-Sikhs alike. You do not want to miss the opportunity to meet and interact with them! SikhLens is also proud to announce that the highly anticipated and critically acclaimed film
Breakaway
(also known as
Speedy Singhs
) will premiere for the first time ever in the United States! The film takes place in Toronto, Canada and is a combination of Hollywood-meets-Bollywood actors.
For tickets, scheduling and more information, visit www.sikhlens.com.