Wow.  The use of graphics to display information about war costs is very powerful.  Look at a few graphics below published on The Guardian's blog about the cost and size of armed forces world-wide.
War Chests: Who has the biggest military budget per year?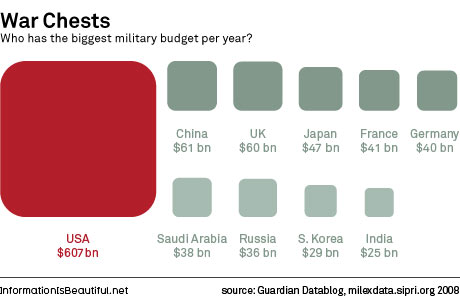 The US Military Budget: In Context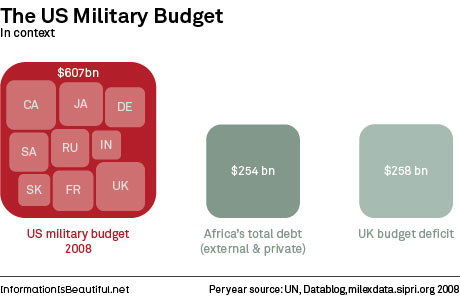 Active Forces: Who Has The Most Soilders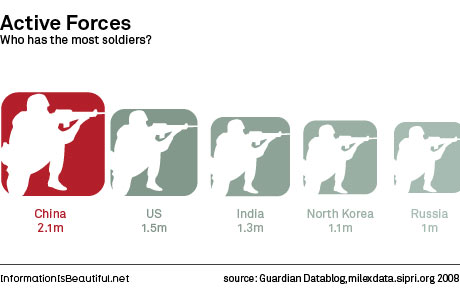 Check out more graphics and descriptions here.