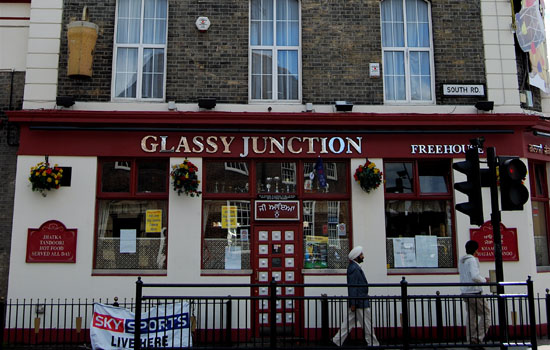 A charity based in Southall, called the Drug and Alcohol Action Programme (DAAP) will be joining forces with local Gurdwaras to address high rates of alcohol abuse taking place at Asian, particularly Punjabi Sikh, weddings.  Perminder Dhillon, CEO of the charity states that "it is no longer acceptable to ignore the dangerous levels of alcohol drinking at these events."
There is a mistaken view in Asian communities that religious and cultural backgrounds act as a barrier to the kind of drunken scenes so often seen in so many town centres all over the country. She said: "Many parents feel pressurized to provide a huge quantity of alcohol at weddings even if they themselves are non-drinkers". [link]
She goes onto say that there are huge expectations on families to provide alcohol at weddings – often demanded by the groom's side.  This problem has become so extensive now that it is likened to demanding dowry and by partaking, "we end up supporting users with alcohol-related health problems during the binge-drinking period".
Research published in the British Medical Journal suggests that men of South Asian origin in Britain are four times more likely to die of alcohol-related liver problems than other ethnic groups.  Eighty percent of those South Asians who are vulnerable to alcohol-related mortality are Sikhs.
The charity has stated that the strategy they will use to combat this issue is simple – they will "name and shame" those involved and publicly condemn individuals on their website.
I'm not sure if this strategy has been used before (I think not, since as a community we like to hide our problems rather than publicize them).  However, disclosing this information is a way of holding one another accountable — something that has clearly been missing from our community.  We tend to turn a blind eye to alcohol and drug abuse, domestic violence, fraud… the list can go on.  While all these issues are serious, alcohol abuse is one issue that our community deals with on a regular issue.  Whether in Punjab, the UK, Canada or the US – alcohol abuse is rampant and passes silently from one generation to the next.
"Ethnic minorities make up almost eight percent of the population in the United Kingdom, yet their contribution to the cost of alcohol related harm, estimated at $32bn a year, is not widely known. This has led to public health policies based on incorrect assumptions," the BMJ said.

According to an editorial published in the British Medical Journal in October, alcohol-use among South Asians in Britain is "under-recognised, and alcohol related harm is disproportionately high."[link]
We have a lot of work to do to even acknowledge that this is a problem but without this acknowledgement it's very difficult to raise awareness and impact change.  When families choose not to serve alcohol at their wedding receptions, that is also a step in the right direction.  Yet – how many weddings have you been to where that is occurring?  Why has alcohol become synonymous with Punjabi weddings?  And should the burden of addressing this issue fall on the Gurdwaras?