Sorry for my long absence. Expect an explanation post very soon.
Although there is more current news, there are two past due topics that need to be discussed in The Langar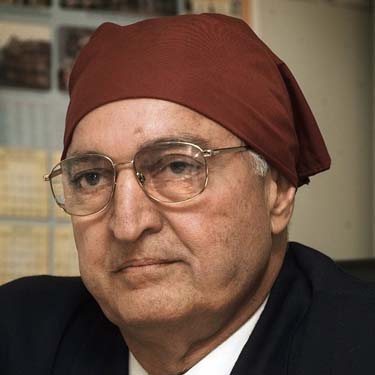 Hall. I begin with the first.
Now while Mack-10's lyrics in the title of this post may not be completely appropriate, I use them to highlight a possible historic event in the Sikh community in Canada and beyond.
For those of us that grew up in the states, the Dasmesh Darbar of Surrey and the Guru Nanak Sikh Temple of Surrey entered our popular imagination in 1998 when Sikhdom was shaken by the inane "tables and chairs" controversy. A local Surrey conflict soon ballooned throughout the world and even saw violence at a number of different Gurdwaras in North America and Europe. A conflict, which most did not understand, divided local communities and caused rifts that still fester within the Sikh community today.
The worst-affected area was where the controversy initially began – Surrey, Canada. A new vocabulary entered into the language of Sikh-British Columbians: "fundies" verses "moderates." A generation of Canadian youth saw rishtas broken and dinner conversations centered around "uthay ja thalay" ("up" or "down").
It was this past June that saw a new beginning in the Sikh community. For the first time in a decade, the poster-boy of the "moderates" Balwant Singh Gill, often accused of being a GOI agent, and many other vile slurs, not only attended but brought a number of busloads of people to attend a vigil hosted by members of the Dashmesh Darbar the BC Sikh Community (thank you P.Singh and Singh) to commemorate the valiant bravery of those Singhs and Kaurs that defended Darbar Sahib (Amritsar) against the onslaught of the Indian Army in 1984.
It was a public act display of a newly forging unity in one of the most divisive Sikh communities in the world. Although I hardly believe members of the Dashmesh Darbar and the Guru Nanak Sikh Temple will come together on all issues, that both sides could come together and commemorate the community's martyrs and a government's tyranny bodes well and should inspire all Sikhs.
While one article gives much credit to the San Antonio-based Harinder Singh, most praise must be given to those Surrey locals that put their egos and individual differences aside to begin this historic process. The Dashmesh Darbar's move to remember those innocents killed on Air India 192 this year should be praised in the same light.
New possibilities are opening for the Canadian Sikh community. Much damage was done by the infighting of the late 1990s, but healing those rifts bodes well for the future of the community. I hope a lesson here can be learned about taking the time to talk with others. Engage with them, without heaping abuse and distrusting one another as "agents." This is how a community self-destructs. Only those that are uninterested in the best interests of the Panth (Kim Bolan?) will criticize the actions of the Gurdwara committees. Let us read our history critically and see that we require unity, not uniformity. Let us unite where we can and agree to disagree on issues where we cannot forge consensus.
I end this post with Gill's own words:
"If anybody comes to me for help, I will help him, even if he is my enemy. Guru Nanak Devji said so. You should help the needy no matter what kind of person they are." [Emphasis Added] [link]