A fellow blogger (thanks Jodha) sent me a link to an incredible new animated movie to be released across North America in May 2008. Sundri the movie, based on Bhai Vir Singh Ji's masterpiece (and yes, my namesake), is the third animated Sikh movie released by Vismaad. Many of you may have seen the notable work they did with Sahibzadey and Rise of Khalsa. This movie looks similarly impressive:

The film salutes Sikh women and presents a piece of history which celebrates equality and respect. From the site,
Singhs ought to respect Kaurs.
Kaurs ought to live as true daughters of Guru Gobind Singh ji.

"Gender equality" may become a genuine practice than a mere rhetoric.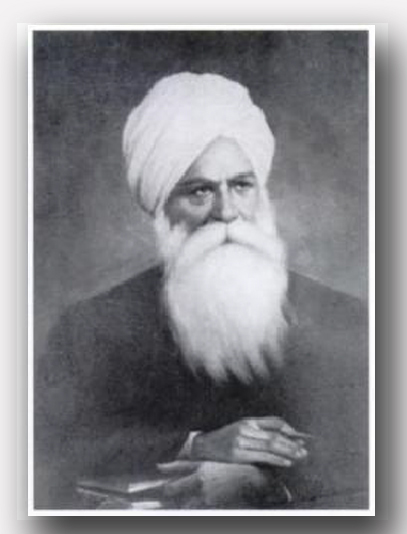 Inspired by Bhai Vir Singh Ji's work, Sundri/Sundari, the movie is being released in commemoration of the 300th Anniversary of the Gurgaddi of the Guru Granth Sahib. Bhai Vir Singh Ji, who is often referred to as the sixth river of Punjab (for his efforts to bring about social and religious reform such as importance of education, equal rights to women, and the abolition of the caste system) is revered as an important figure in the revival and renewal of Punjabi literary tradition. Sundri, published in 1898, is often called the first novel of Punjab and is about the heroism of an imaginary character, Sundar Kaur (Sundari for short) who, born in a Punjabi Khatri Hindu family, embraces the Sikh faith in unusual circumstances and spends her short, eventful life in prayer and service of the crusading Khalsa. [Link]
Sundri is the first Punjabi novel which comes from the pen of Bhai Vir Singh. It was conceived during the time period when it was imperative to boost the morale of the Sikhs after the downfall and subsequent annexation of the kingdom of Punjab. The path of austerity was hard to pursue and people had fallen prey to mundane pleasures. Bhai Vir Singh, surcharged with the spirit to redeem the glory of the Sikhs and with abundance of knowledge wrote voluminous literature of didactic nature. He had a purpose in view and his entire efforts were to achieve the same by awakening the masses and the intellectuals to imbibe practical aspects of Sikh religion. [Link]
Having read and been inspired by Bhai Vir Singh Ji's Sundri, I look forward to what I know will be an amazing movie. Thoughts on the trailer and Bhai Vir Singh Ji's contribution to Sikhi?