Dr. Pashaura Singh, Professor at University of California, Riverside, was recently appointed to its Dr. Jasbir Singh Saini Chair in Sikh and Punjabi Language Studies.  However, not without controversy.  There have been several incidents since his inception to the Chair where members of the Sikh community have challenged his appointment because of Dr. Singh's interpretation of the Sikh scriptures.
Sikhs believe the scriptures were revealed to a series of gurus…those revelations in the form of 6,000 hymns were compiled in 1604 by the fifth guru, Guru Arjan, and became the holy scriptures. Pashaura Singh's thesis and subsequent research are based on a manuscript that surfaced in 1987 that he believes is a draft of the 1,430-page document compiled by Guru Arjan. Singh says the so-called 1245 manuscript, part of the rare book collection at Guru Nanak Dev University, includes sections that are blank and others that have been crossed out, showing evidence of having been edited. [link]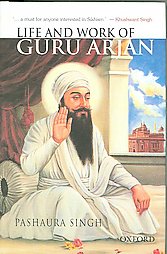 The story goes back many years.  Singh, coming from the University of Michigan, was hired in 2005 to teach Sikh and South Asian religious studies.  While at that time the chair position was not official, Dr. Singh was recruited with the promise of a potential endowed chair that would provide him with financial support for research.  At that time, members of the Sikh community expressed concern about Dr. Singh's appointment stating his research was problematic and challenged traditional Sikh views.  Another issue stemmed from the fact that Ellen Wartella, executive vice chancellor and provost, assured the community in writing that while Singh would teach religious studies "it has been determined that he will not hold this chair."  The community is upset that the university went back on its word.
Today, members of the Sikh community are still upset about Dr. Singh's appointment and are arranging a peaceful protest on the university grounds on September 26th, 2008.
The idea that the scriptures were edited or changed is blasphemous to traditional Sikhs. "If this is true, then the revealed word of God is not the revealed word," said Dr. Baljeet Sahi, an Altadena veterinarian and president of Sikhs for Preservation of Sikhism and Sikh Heritage. Sahi called the 1245 manuscript fraudulent and said it was obtained from a scrap dealer. He said it may have been written by one of the guru's rivals, who started a parallel tradition after he was denied a guruship. [link]
A little more about Dr. Singh's background,
Singh, who was born in Punjab, was exposed to the western analytical tradition of religious studies at the University of Calgary, where he earned his master's degree in 1987…Singh's research focused on how the holy scripture came into being, how it was compiled and how Guru Arjan refined the language of the earlier gurus to reflect the culture and language of the time. His doctoral thesis, completed in 1991 at the University of Toronto, was almost immediately condemned. "They think the divine word has come from God and is exactly written in the pages," Singh said of his critics. Singh was indicted in 1994 by the Akal Takhat, the Sikhs' highest temporal authority, for blasphemy. [link]
Dr. Singh has said that he has received numerous death threats for his views and even appeared before the tribunal in Punjab because of these issues.  He has said that he agreed to the objections the tribunal raised to his thesis, but only if they had academic merit, stating, "I made it quite explicit that none of my critics has any right to abridge my academic freedom."   Nevertheless, Singh has said that the controversy over his thesis and subsequent published works from what he calls a "fringe group in the Sikh community" has not shaken his faith.
Singh said he and his family do not attend the Riverside gurdwara after he and his wife and daughter, who has Down syndrome, were accosted by three men who threatened to behead him. Instead, Singh and his family worship in a special room at home where Dish Network provides broadcasts of daily proceedings from the Golden Temple. [link]
For his part, Pashaura Singh states, "I expose my students to different perspectives on the Sikh tradition in the class and encourage them to make up their own mind in the end."