Happy Lohri!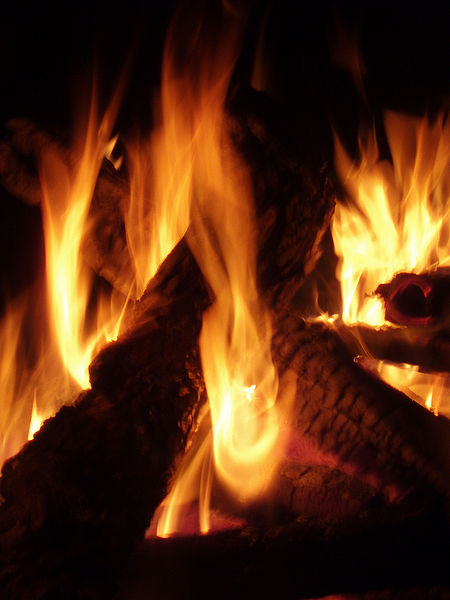 Lohri is celebrated around January 13th every year.  In Punjab, it marks the beginning of the harshest part of winter.  Here's what you need to get started with your celebration:  a giant bonfire, popcorn, sweets, and songs about Dulha Bhatti, a robber who helped the poor.
Lohri is usually celebrated in the outdoors by friends and family who get together and have a bonfire in the evening. Lohri signifies onset of intense winter in Punjab and surrounding areas. Cold weather is good for wheat hence farmers celebrate Lohri so that their crops lead to a good harvest.

During the day, children go from door to door singing folk songs in praise of Dulha Bhatti, a thief in folklore who helps the poor and fights for their rights. These children are given sweets and savories, and occasionally, money. These collections are known as Lohri, and they are distributed at night during the festival. Some may be offered to the sacred fire. Peanuts, popcorn and other food items are also thrown into the fire as an offering to the God of Fire, Agni. [wikipedia]
Usually, in Punjab, families have an especially large Lohri celebration if a boy has been born in the family in the prior year. We're talking DJs, catered food, and dancing all night in the streets (at least in the city).
This year, you can make Lohri special by donating to Ladoos: Pink & Blue.
Beginning as a pilot program, we aim to celebrate the birth of ALL Sikh children.  By sending a box of ladoos, on behalf of the community, to each new child, along with a Sikh keepsake, and various health and educational literature.  We will be organizing Lohri (Maghi) celebrations in 2010 for all children – both our sisters and brothers.   This year, we received some initial seed money to inaugurate the project, but need your seva (your time, efforts, and financial support). [donate here]
Make this year's Lohri special- donate.