UPDATES 8/20/11 as of 12:30pm
The pardhan of the pind Gurdwara tries to state that the whole village apologizes, without giving any specificity as to the culprits or accountability for the action. One Singh in attendance will not stand for it: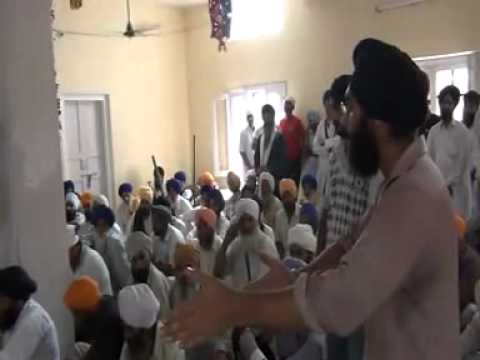 Yesterday, Punjabi Radio USA spent an entire show on the issue, interviewing a member of the SGPC as well as some people that have traveled to the village and give their eye-witness testimonials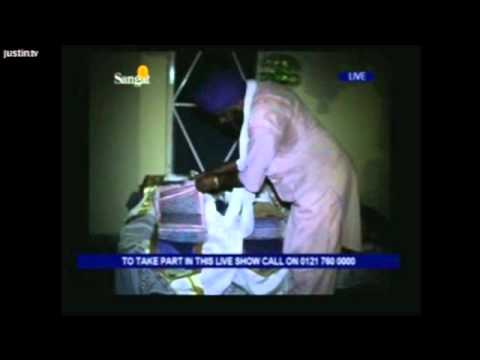 Still no news on the Tribune India (English) page. There is news on their Punjabi page as well as that of the Ajit and other Punjabi news outlets.
—————————————————-
I received an email this morning, but the news has yet to break.  PunjabiRadioUSA and other Panthic groups have reported that in the village, Udhampur Nalan, near Morinda, 5 saroops of the Guru Granth Sahib were stolen from the village Gurdwara earlier this month and thrown into a well.  Then 5 bottles of liquor were thrown on top.
The Punjab Police is said to have known about the incident for nearly a week, but has kept it quiet.  There has been little coverage in the Indian media, although the Pakistani Sikh community knows and has staged a protest.  This underscores the importance of non-Indian Sikh media.  SHARE THIS!
I was unable to find any official comment by the Punjab Police, SGPC, or even Akali Dal government.  Below you will find reporting from one Satpal Singh and below the fold the PunjabiRadioUSA broadcast on the event.
Sikh groups are descending upon the village and asking questions.  Hopefully more information will soon become forthcoming.