So How are Sikhs Passing Gas?
Posted by Jodha | Thursday, March 13, 2008 – 3:00 am
So yesterday I had to fill my car with gas. I never really pay attention to the price of gas until I get to the pump. Yikes!! Is it really $3.75?? And that is just for the 87 octane. I feel bad for the 'ballers' in our community that choose to drive expensive redundant SUVs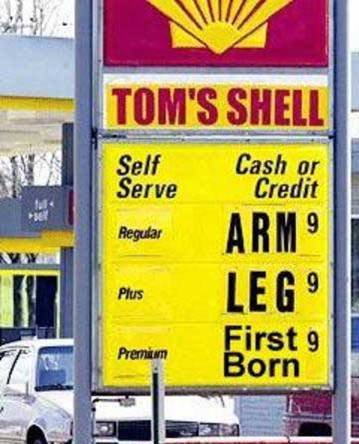 and other vehicles that might come in handy should the apocalypse strike.
All over the media, we are hearing about the scary $4/gallon that is coming up. Most of these articles read the same. However, a recent article on the same subject in the Fresno Bee reminded me of another factor…we own these businesses.
Harry Dhaliwal, owner of the Olive Avenue Chevron, said he sympathizes with his customers, who are increasingly making smaller purchases of gas.

"It used to be people would spend $20, or $30, and now it's more like $10 and $20," Dhaliwal said. "The only people who fill up anymore are the people with the credit cards. What does that tell you?"
So let's here our take. Are you driving less? Are you considering to join the hybrid craze?  If you own a gas station, what has been the effect on your family? At least from the Fresno Bee poll, people are not putting the blame on gas stations. So, will there still be too many Hummers in the Gurdwara parking lot on Sunday?