Moving Beyond Folk Tales – Sikh Children's Books
Posted by Sundari | Tuesday, August 11, 2009 – 12:30 am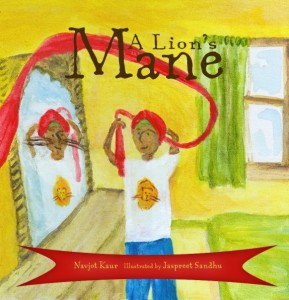 African American publishing houses were born out of a need – the need to fill a void in the industry.  Bookshelves needed to share stories of their struggles and to give children a stake in their evolving identities.  In turn, they gave rise to a new generation of diverse voices, with Asian-Pacific and Latino publishers following suit.  They all have the same goal – to represent stories of their respective communities and give readers some authenticity and a sense of belonging.  Now, consider this, how often did the covers of the books you read as a child have children who looked like you?  Did these children's books offer you a sense of belonging or importance? As our children enter into such a global community, it is clear that having access to authentic literature representing their heritage can only help ease the numerous challenges of peer pressure and to elevate self-esteem.  Literature is perhaps the strongest avenue to enable us to realize our commonalities while teaching us about the idiosyncratic nature of one another.
This is why we are so excited to bring you news about a new children's book that promises to be "a staple on the shelves of young visionaries."  A Lion's Mane, being released this month, is written by Navjot Kaur and illustrated by Jaspreet Sandhu.  The book is published by Saffron Press, an independent publisher, aiming to encourage children to deepen their understanding of positive self-identity.
In this beautifully illustrated story, young readers journey to cultures around the world to explore the meaning of the dastaar, or turban of the Sikhs. Allusive words placed within a vibrant red dastaar help promote our connections as global citizens and encourage dialogue around issues of identity and kinship. [link]
This book certainly moves beyond the traditional in several ways.  A Lion's Mane brings a global perspective to the often misidentified image of the Sikh turban.  It is printed on 100% recycled paper as well as displaying an Eco-Libris badge – 625 trees were planted for the first edition!  In addition, a portion of proceeds from the sale of each book will support Seva Canada's work to restore sight and prevent blindness in children.  By shopping at Saffron Press, you really will be contributing to a green and ethical experience!  We spoke with the author, Navjot Kaur, about the book and the challenges she underwent to have this story published.  After the jump is the book trailer and the author's first interview.  As you view the information, consider this – how important is diverse and multicultural literature on the shelves of every library and school?  Did you or do your children have access to this type of literature?