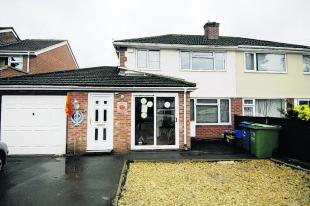 Is the question facing Sikhs in Oxford, England, as they try to find a central location to pray as a sangat without having to convert private property into religious property.
A religious community in Oxford is reeling after the city council ordered members of its congregation to stop worshipping at a house in Marston.

The city's Sikh community has been meeting at 69 Cherwell Drive to pray for nearly three years. [link]
The neighbors' chief complaints have been around parking and noise in the area. The story saddened me on two levels. First, because of the general difficulty Sikhs face in finding community space, and second, because of the underlying challenge to our practice of Sikhi.
At both the sangat and individual family level, a gurdwara is much more than a building with four walls and four doors. Each Sikh carries the responsibility to ensure a space for prayer in one's own home; in effect, to transform one's home into a semi-gurdwara. Additionally, sangats throughout the world often gather at one another's homes or in a single home, jointly purchased, to create a community space. For me, this custom is rooted in the concept of naam jaapo, and also speaks to the broader belief in responsibility to others (i.e., that one's home is not a closed space that is an exception to the ideas of sadh sangat and sarbat da bhalla).
This case in particular involves a single home or building that has been used as a community space, not really as a "private" space (in the individualized sense). However, it's common for small sangats to begin at a single home and grow past the capacity of its facility. In some ways this might run up against concepts of planned development and zoning, but on the other hand, it also runs in tension with a customary practice that is not much different, in my opinion, than an individual hosting a 50 person Bible study in there home. It's difficult for me to read this without wondering if the experience would be the same for other faith communities. For example, I highly doubt neighbors would rescind their objections if individuals arrived on foot or by bus as opposed to adding to vehicle congestion/traffic.
So at what point does the desire to foster a sadh sangat get trammeled by the neighbors? How are ways that communities can work through or around this, either through education or through advocacy efforts? What are ways in which we can situate our physical practice of Sikhi?