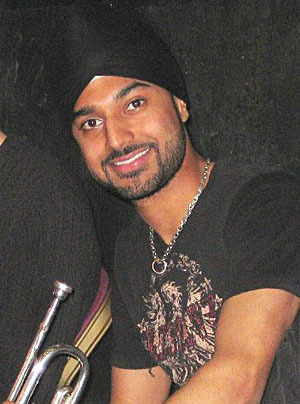 For a place that makes money off turban-wearing and multicultural disney characters, it seems a little ironic that a turban-wearing employee of Walt Disney would be fired for not having the "Disney look." Uhh what?
This story has been getting a lot of press lately (so for the two of you who haven't heard) Sukhbir Channa applied for a job (as a trumpet player) with Disney in September 2006 but was told that he couldn't be hired unless he removed his religiously-mandated turban. He was told that he did not conform with Disney's grooming and dress requirements known as the "Disney Look." (Okay, but Aladdin does?) Our friend over at SikhSwim makes a good point,
On my last visit to Disney World, little kids, when they saw me, would say, "Hey look, it's Aladdin!" So I think Disney's position has no basis. I think Sikhs have the "Disney look" if average people confuse us for some of the popular Disney characters! [link]
SALDEF has stepped in to help Channa with his lawsuit,
"Disney's position is fundamentally un-American because it forces Sikhs and also observant Jews and Muslims to sacrifice religious freedom in order to pursue their career goals," said SALDEF Chairman Manjit Singh. "It is also hypocritical for Disney to make millions of dollars promoting cartoon characters that wear turbans and simultaneously reject the right of an employee to wear a turban in accordance with his faith." [link]
Having earned a bachelor's degree in music, Channa just completed a nine-month U.S. tour with the Broadway show Annie. We'll update you as soon as we hear more about this story. In the meantime, what are your thoughts on this and am I the only one impressed that we know a Sikh trumpeter?!