Do you know how to tie a patka?  The following video, an original creation by Keerat Kaur, was produced by Saffron Press in an effort to educate about the Sikh identity – allowing educators (and curious children) to learn how to tie a patka/dastaar and see what actually lies beneath the piece of cloth that covers a lion's mane.  As one blogger writes,
The video [reminds] me of a vague recollection I had of sitting in a room while two teachers were trying to figure out how to re-tie my patka on my head. I remember trying to explain how the patka was supposed to be tied, but the teachers couldn't figure it out. I also recall how vulnerable I felt when, to attempt to re-tie it, they removed my patka and my hair was exposed.
Another blogger has similar memories of his childhood,
For most of my childhood, I was the only Sikh kid in school that had long hair. Never mind that the other kids didn't know nor appreciate my Sikh identity, even my teachers were clueless about my faith.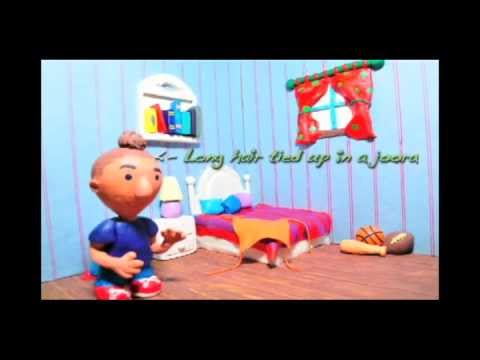 We adore this video and value it's message so much that we wanted to take the time to interview the artist who created the animation.  The video is a labor of love by young student and artist Keerat Kaur.  Here you can read an interview with Keerat and learn how this thoughtful piece of art was made.  We celebrate the work of artists like Keerat and hope this educational video will help young Sikh children through, what can often be, challenging times at school.
TLH: Keerat, first and foremost – what inspires you?
Anything 'Indian' has incessantly been an inspiration to me. I was fortunate enough to travel to India a lot as a kid, and even today. There's so much beauty in that country –everywhere. Everything inspires me there – the way people joke, the clothes they wear, the food they eat, their love, their strangeness. I've always wanted to incorporate that into my work, in one way or another. I think it's most obvious in my use of colour, I'm crazy about colour.
TLH: We love to highlight Sikhs who are pursuing non-traditional fields – can you tell us how you got into art?
KK: Art has really been a part of my life since I was very, very young. My mother used to paint, and I think she was the example that I followed. I'd come home from school and I'd draw. I'd draw when I watched TV. I'd doodle when I was doing homework. It's always been something I've been inclined towards.
My father's kept anything thing I've done since I was about two years old – even if it was just a ridiculous scribble on paper. It was always very encouraging to see that there were people in my life who valued what I loved doing.
TLH: Tell us how you were inspired to work on the Saffron Press "How to tie a patka" video.

KK: I frequently incorporate themes encompassing Sikhism into my work, and I really love doing works that embody that aspect of my life. It's beautiful to me.
I was introduced to Navjot Kaur, the author of A Lion's Mane through a friend who was familiar with my work. Navjot wanted to work from the theme of her children's storybook to raise awareness among children (and adults) about Sikh identity. So, we gave it an animated spin, and this project was the outcome.
TLH: Please tell us about the process of making the video. How did you decide to use clay as your medium?
KK: I've always worked with clay as a medium, but never in stop-motion animation. I thought it would be cool to try something novel and challenging. Clay animation isn't really something Sikh narrative has been told through, either. So the project was innovative in that sense, as well.
I created a small background set from clay, and took still shots of each movement of the character; the shots were then played back to create the video. After putting together the narration (which is actually my own voice), adding in a wonderfully complementing track by DS2 music, and having performed countless gymnastics on video-editing software, the video was complete!
TLH: Where can readers go to learn more about your work?
KK: A lot of my work is posted on my blog. Readers can always check for updates!