Cynthia Mahmood, author of the groundbreaking work, "Fighting for Faith and Nation," just published an incredibly  personal and powerful account of her rape and assault, possibly by Indian police, in an attempt to silence her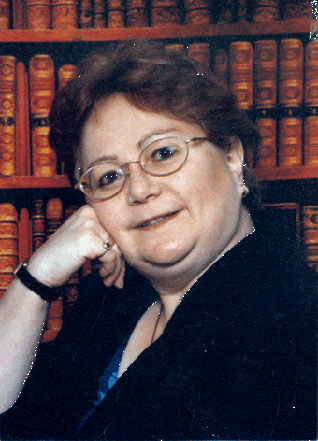 anthropological work on Sikhs in Punjab in the early 1990s.  Luckily for all of us, the rape did not accomplish its goal and instead seems to have fueled Ms. Mahmood's fire.   She courageously continued her work and has again shown courage in speaking publicly about such a deeply personal, and deeply difficult incident.  Ms. Mahmood's work has been incredibly important to revealing the human side of the violent Sikh movement for independence and the brutal suffering of Sikh civilians in Punjab during the 1980s and 1990s. Without her contribution, the movement for justice for 1984 and the following decade would not be where it is today.  Through her rigorous scholarship and powerful writing, she exposed a side of the story of Punjab that otherwise perhaps would have been left uncovered.  In addition to "Fighting for Faith and Nation," she co-authored the also ground-breaking work, "Reduced to Ashes: The Insurgency and Human Rights in Punjab." I can't emphasize enough how important her scholarship has been to the Sikh community.  She's a frequent speaker, commentator, and expert on Sikh separatism and human rights in Punjab.
I'm astounded and inspired.  You must read the entire account, though I've copied a few passages below.  Ms. Mahmood reveals herself to be resilient, committed to truth, and irrepressible in spirit.
During 1984, Ms. Mahmood was in India studying ancient Buddhism for her dissertation, "Rebellion and Response in Ancient India: Political Dynamics of the Hindu-Buddhist Tradition"  when the struggle between Sikhs and the central government was constantly in the news.  She travelled to Bihar in 1992 to study a tribal group, and in a north central Indian state, was discouraged- severely- by (possible) Hindu nationalists from studying the Sikhs of Punjab. The discouragement came in the form of a severe assault and a brutal gang-rape.
Her account of the rape is visceral and will leave you haunted.
Slash, slash, blood. I see the blood dripping, even in the dark. I smell my own blood over the smell of the rotten tangerines.

I cannot fight back, not against this. I should survive, only survive.

Oh! I hadn't noticed. Black-shoe man is raping me. [link]
She speaks about more than the rape; Ms. Mahmood speaks of the fears of the central government.
But sadly, even the marketplace of ideas is now constrained by the fearful Indian government.

Although the Constitution provides for freedom of speech and expression, under the Official Secrets Act the government may prosecute anyone who publishes or communicates information that could be harmful to the state.

A press council composed of journalists, publishers, academics and politicians – which in the United States might be standing up for press and academic Freedoms – in India sets a code of conduct to regulate and self-censor materials that might incite communal violence.

The government bans books considered incendiary, bans films deemed offensive to "communal sentiment," and applies restrictions to the travel and activities of visiting scholars and experts. It has to approve all forms of seminars, conference, guest lectures and collaborative research involving international scholars. [link]
The violence she endured parallels the experiences of her research subjects, where many facts and questions remain unresolved.
Facing the ambiguity of not knowing whom to trust, in pain, humiliation, and frustration, I got to the airport the morning after I was assaulted for the first flight to Delhi and then home to the United States. There followed months of back-and-forth negotiations of who did and said what, and about which groups were ultimately responsible.

There remained many basic ambiguities that were never resolved, ambiguities I later recognized as characteristic of the arenas of terror in which many of the people I now study (Sikhs, Muslims; Mahmood 1999) live themselves, never quite clear who is an ally and who is an enemy, perhaps doubting their own complicity in the suffering they endure. Did they bring it on themselves? (As so many say.) [link]
Ms. Mahmood expresses a commitment to bring truth to light,
You may not want to know what happened to me – me, a mere drop in the heaving oceans, a mote in the vast eye of God – but you damn well will know what happened to Harinder Singh and Mehtab Kaur and Pritpal Singh and Jatinder Singh Kahlon and Maninderpal Kaur and the Sikhs at the Golden Temple and the others in the distant villages, and those unnamed who went up in smoke, and those named but still missing.

In pain I will put it right before you until you have to know and you have to ask why. [link]
to examine what is important,
"Sikh Studies," a traditionally Orientalist field that has consciously steered clear of the topic of conflict in Punjab, even as tens of thousands of Sikhs perished, wants us to look at medieval religious texts while the heart of Sikhism is in flames. If we touch the fire, if then too we burn and say ouch! – then we are shunned. But then again, academia has never done well in perilous times. [link]
and to persevere.
…. But when others chose to use their very bodies as weapons, insulting my own at its very core, this ethnography became a very intimate matter indeed. The question is, what does one do with that deeply, literally visceral violent memory?

Use the healing of self to forget that unsought connection when my study of violence and my very being were suddenly thrown into one another on a maidan's grassy surface? Or, use that shattering intersection to begin a new journey, in which the bloody love of the other throws the anthropologist into the role of pilgrim – truth seeker – advocate, from the bones? Seek a new way to understand anthropology as a spiritual journey and a political commitment as well as a science, art, and profession?

It's past time, I think, that we talk to our students not only about safety but also about courage. We should ask them what they think it takes to be an anthropologist in this perilous world of ours – not GRE scores but character.

… we survivor-anthropologists are not afraid. We believe in the possibilities, find all human beings "of interest," and will not turn away. [link]
Read the entire account. It is the 20th of Sikhchic's series of  "1984 and I."