Update: The SWAT team provided an update on their progress.  See end of post.
The Sikh Welfare Awareness Team is a new charitable organization in the UK focused on bringing awareness to drug and alcohol abuse in our community and reducing involvement in crime by providing youth with activities and organized events to participate in. The organization's primary goal is "to establish relationships amongst the youth and… aim to bring together the local Sikh Community and focus on projects which benefit the youth of today."  I came across information about this organization after viewing a troubling YouTube video about homeless Sikhs (since the video below has been made private by the owner, log on and you can also watch the videos on Facebook).  The Sikh Welfare Awareness Team (or S.W.A.T.) is currently working to bring awareness to the growing number of Sikhs, many who are recent immigrants from Punjab and are homeless living on the streets of Southall.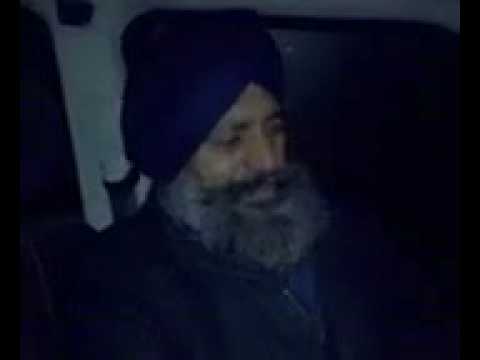 Many of these men (and women) living on the streets have turned to drugs as a method of coping in their circumstances.  While local gurdwaras are feeding these young men – S.W.A.T. is helping to provide clean clothes, bedding, medical referrals and help for those who wish to return to Punjab.  The organization also notes that many local churches are also helping these young men by providing them with hot showers and counseling services.  S.W.A.T. states that two young men have converted to Christianity through the efforts of the missionaries and asks why our own community is not doing more. [link]
S.W.A.T. encourages sangat in the UK to get in touch and find out ways to help.  In addition, an open discussion forum is being held to formulate strategies on how to get people off the streets of Southall. [Time: Wednesday, 30 December 2009 19:30.  Location: Sri Guru Singh Sabha Gurudwara, Havelock Road, Southall, Middlesex – HALL 2]
We wish the UK sangat well as they come together to help those suffering during these difficult times. Many Sikhs and non-Sikhs are struggling and it is our duty, as sons and daughters of the Khalsa – and as citizens of humanity – to help those in need.
UPDATE: A Message from S.W.A.T.
Dear Member,
We would like to thank all of you who attended the meeting yesterday. We had a fantastic response with almost 150 attendees. We had an in depth discussion as to the best way to move forward and we are currently formulating all the suggestions put forward.
In brief, short term solutions include:
Fund raising to house the priority case homeless – the old, and the unwell
Providing medication for those who have diseases such as scabies, chest infections and hyperthermia
Providing drug rehabilitation programs which will include buying sufficient quantities of drugs to treat users, and
miscellaneous expenses to transport those homeless individuals who want to return back to India to the Indian high commission, and also providing new socks and underwear to help stop spreading diseases further
Providing shower facilities for basic sanitation.
Long term solutions:
First and foremost is educating the people back in India of the current dire economic situation in the UK.
Setting up a drug rehab clinic in Southall targeted to the homeless, and as a deterrent provide drug education to youngsters to teach them the dangers of drugs. With your kind generosity we managed to raise enough funds to take 2 homeless men off the streets for 2 months.
Thank you for your help and support for this cause.
S.W.A.T – Sikh Welfare & Awareness Team