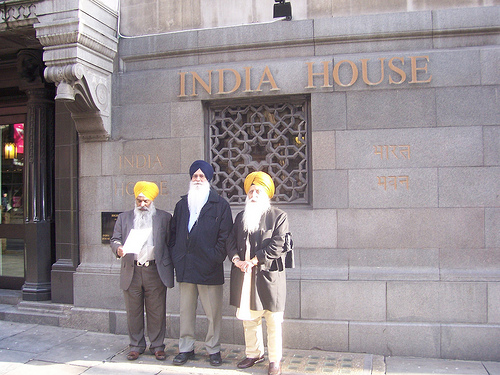 In the previous post, I had summarized a Stratfor report on the strong possibility of an Indian strike on Pakistan.  Some Sikh groups in the UK, recently, released a formal appeal asking the Indian government to remove Indian nukes from the Punjab territory.  Additional copies were given to the Pakistani embassy as well as the UN Security Council through the French Embassy.  These Sikh groups have correctly surmised that East Punjab's geography places it on the frontline of any conflict between India and Pakistan.
While news of the appeal has been reported in some Sikh media outlets, it is interesting that the mainstream Pakistani press has also picked up the report.  The influential English-language Dawn writes:
The Sikhs maintain that they are not a party to the Indo-Pak dispute and, as non-combatants in the event of a war between the nuclear rivals, their population centre and homeland should not face what military experts have said is the likely outcome – a theatre of war in Punjab which becomes a nuclear conflict causing horrific casualties on a massive scale.[link]
While the report is focused on Sikh Diaspora requests, it comes at a significant moment of increasing self-confidence of the Sikh community in Pakistan.  Recently the Pakistani Sikh Gurdwara Parbandhak Committee has requested the creation of separate institutes in Lahore to propagate Gurmukhi script instruction.  While the request has an immediate religious motive, Pakistani government sponsorship of such a relationship may serve a long-term function in bridging the script barrier between East and West Panjab.  Groups such as APNA have been at the forefront of such initiatives, this new impetus may also provide a launching site for Muslims to learn the Gurmukhi script.  I hope such initiatives will also begin in East Panjab to learn the Shahmukhi script.  Bridging this divide may help create new economic growth in the future.