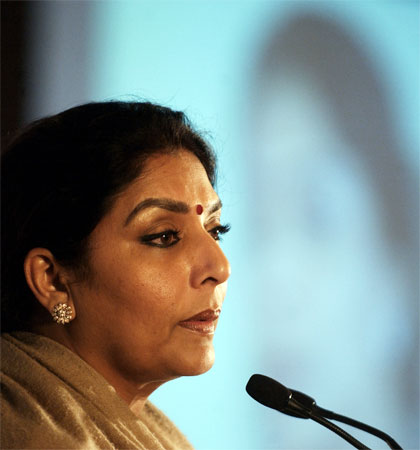 India's Women and Child Development Minister, Renukha Chowdury recently unveiled an expensive initiative to combat sex selection in India.
India has launched a dramatic initiative to stop the widespread practice of poor families aborting female foetuses by offering cash incentives for them to give birth to the girls and then bring them up.

Families can expect to earn around £1,500 per girl under a government scheme announced this week.

In many parts of India, especially in remote and rural areas, male babies have long been the preferred child of expectant parents. Such is the perceived cost of marrying off a daughter and the contrasting anticipated benefits of having a male child that millions of daughters are often killed before they are born.
Unfortunately, the plan suffers from a giant blind spot. The economic incentives that are at the plan's foundation assume that it is primarily families in poverty who abort female fetuses. The incentives offered ($3,000 over the course of 18 years) will only entice families who do not own multiple cars and take vacations to hill stations.
Unfortunately it's simply not the case that only or primarily impoverished families sex select. In fact, in various districts of Punjab a few years ago, the villages that had healthiest male to female sex-ratios of children between the ages of 0-6 were among the poorest. My untested hypothesis is that in these villages, the women participated in the workforce equally to their male counterparts and therefore had more decision- making power than women in middle and upper class who often do not participate in the workforce in Punjab. I think greater decision-making power for women would likely to lead to lower rates of sex-selection if coupled with education and awareness about existing entrenched gender biases.
Middle class and upper-middle class families participate at least as often as other classes in sex-selection. The meagre amount of economic incentive offered by the Ministry of Women and Child Development will not be enough to entice these groups to give up their dream of that beautiful bouncing baby boy.
I'm doubtful that it will even even entice a large number of those who are in more precarious economic situations. The amount of economic incentive offered probably still does not come close to the amount that families give in dowries, when families of day laborers are expected to deliver motorcycles and cars to the groom.
One author thinks this new plan will work better than preaching and prohibition have. But $5,000 per girl for 18 years (or a lifetime) of stigma and shame will not cut it. I'm not saying that carrots can't work, but money isn't the only piece of the puzzle. The stigma and shame have to be erased along with carrots for families, sticks for doctors who exploit biases, better enforcement of laws prohibiting dowries, and awareness for the entire community all together, continuously, and for a long period of time.