Posted by Mehmaan (Guest) in
Activism
,
Human Rights
,
India
,
Punjab
on 06 1st, 2012 |
19 responses
Guest blogged by @NSYF (National Sikh Youth Federation)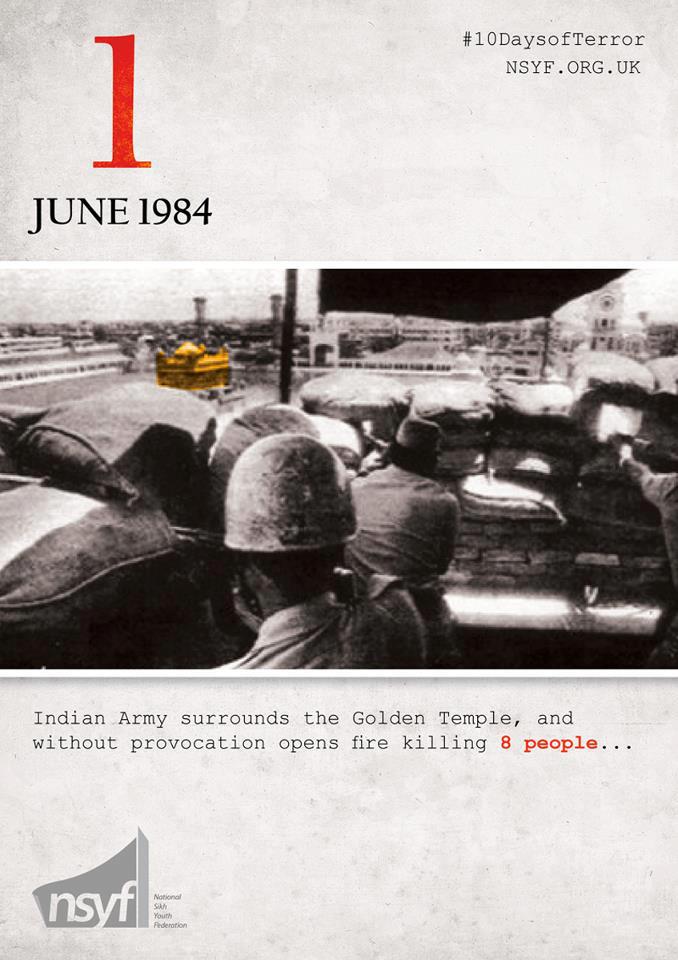 The Sikh community in the UK is once again preparing to mark the anniversary of the June 1984 Indian army invasion of their holiest place of worship. Harmandir Sahib, also known as the Golden Temple located in Amritsar, was invaded in an unprecedented Indian army action against the civilian population that resulted in massive casualties and wide spread human rights violations.
Every year for the past 27 years the UK Sikhs have been gathering in Hyde Park London for a protest march that ends with a rally in Trafalgar Square. This year is no exception with the rally taking place on the 10th of June. The rally makes vocal the Sikh demands for justice and has been seen as a show of solidarity and remembrance.
As times have changed and the Sikh diaspora have become more educated and media savvy, their methods of protest have also evolved. Young Sikhs have come together to found a charitable NGO and Think Tank called the National Sikh Youth Federation (NSYF). This organisation, whose motto is 'To Educate, Inspire and Unite' has become the platform for an innovative media campaign to highlight the events of June 1984. Utilising both social and physical media NSYF are attempting to create mass awareness. From the 1st to the 10th of June NSYF will be uploading one picture everyday at 0700 GMT via their twitter account @theNSYF centred around the hashtag #10DaysofTerror.
NSYF will be telling the story of June 1984 by recreating the major events of each day with a historic newsfeed, culminating in the release of a video to tie the campaign together.