It's Friday.  Hooray!  On that note, I think a light hearted post is needed for today.  As David Letterman recently pointed out: McCain taking Palin to meet with world leaders at the United Nations this week was like "take-your-daughter-to-work day."  Oooh Snap!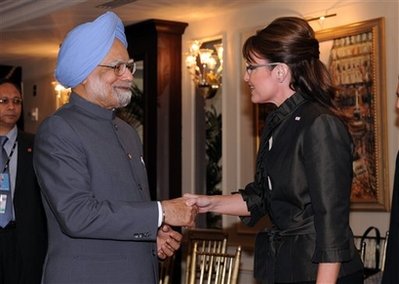 Hopefully Manmohan Singh didn't gush over Governer's Palin's looks as his neighbor did earlier this week!
Enjoy the Presidential Debate tonight and have a good weekend Langarites!