Guest blogged by: Amol Singh
Harinder Singh Jinda and Sukhdev Singh Sukha were hanged to death in Pune Jail for the assassination of General Arun Vaidya, the architect of Operation Blue Star. In the wake of their impending hangings, Sukha and Jinda sent an open letter to the President of India in which they documented their justifications for Sikh militancy and demonstrated how their actions were placed inside a global sphere of justice and necessity.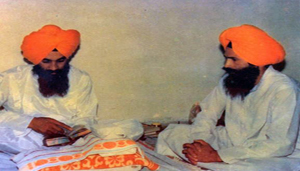 Sukha & Jinda's letter contextualized Sikh militancy inside of a broader sphere of global defiance against outdated and arbitrary power structures.
When nations wake up, even history begins to shiver. During such momentous moments a Banda Bahadur bids farewell to his peace-dwelling and destroys a State of oppression like Sirhind, a Che Guevera turns down a ministership of Cuba, loads a gun on his breast and entrenches against the enemies in the forest of Bolivia, a Nelson Mendela rejects the ideology of apartheid and prefers to spend his life in a dark prison cell.
Their justifications for the actions of militancy rested on the need for political, economic and religious sovereignty and the ways and means by which the center had subjugated Punjab.
There is hardly any Agro Industry in the Punjab.Heavy industry is totally non-existent. We want to keep our capital safe for our development, but you are exploiting us as if we are your colony.
Many critiques of Sikh militancy have rested on militancy's retributive attacks on helpless victims throughout India. While commenting on the failures that militants themselves have also committed, Sukha & Jinda maintain,
In no way it is just to accuse us of an unheroic act in attacking an unarmed man. We wish to remind you that by misusing your vast resources you have tried your utmost to humiliate us as a nation. In every field you have tried to make us helpless. You are empowered with your massive armed force and equipped with the most advanced military arsenal of our times. You have made us inadequate to fight you in the open battlefield. In the present situation there is no other alternative with us except to use the kind of method that we employed on General Vaidya to punish the tyrants for their evil deeds. When you are already waging an undeclared war on our nation, guerrilla attacks are not our pleasure but an historical compulsion. Please do not forget this fact of history that during the 18th Century when robbers like Abdali and Nadarshah were driving your daughters to Kabul like enroped flocks of animals, our brave Sikh brethren from their jungle and desert hideouts fiercely attacked the robbers. Even the frightened enemies had to praise our courage. We are fired with a generous humanism. Our grip extends to the entire life with its beat and vibration.
In their quest for justice, they articulated a continuous narrative of Sikh resistance resulting from suppression. For Sukha & Jinda, in the aftermath of an atrocity committed on the Panth, there exists no alternative but to aid the lives of those victimized by the oppressor's actions and thereafter assert the Khalsa's sovereignty to rectify whatever harm has been committed.  At the point where Sikhs living under the existent political structure of India cannot expect any semblance of justice, it becomes imperative for Sukha and Jinda to assert the autonomy of the Panth and assert their form of justice. With this mentality, attacking those who have harmed the Panth is not only a justified action, but an empirical necessity. For Sukha & Jinda, the Khalsa advocated a way of life that ascended the oppressive structure and arbitrary limitations of a Brahmanical power structure and advocated the establishment for this sovereign and just reality.
Because the new Sikh doctrine not only awakened the people, it also inspired them to organize themselves for an armed struggle under the leadership of the Akal Takhat by shattering falsehood of Brahmanical thought. The Masters of Centralism at once came into action. They began to repeat the well-designed danger to the "unity and integrity of the country" to retain power and encouraged the rise of "Personal Gurus" in the arena of religion.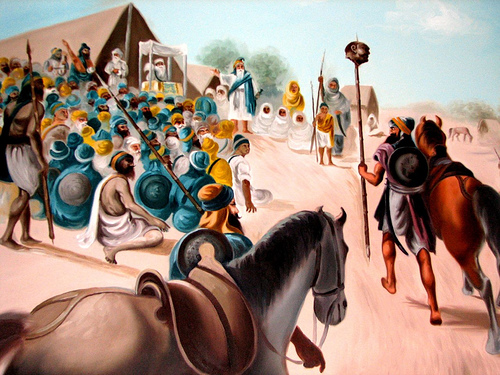 These were the same underlying hesitancies that had prompted such a fierce backlash against Sikh autonomy not only by the Indian Center in the 1980's, but also the British Raj and an unrelenting stream of 15th, 16th, 17th, and 18th century Islamic invaders. For Sukha and Jinda, they were playing established roles in a well defined historical game.
We are tiny particles of dust of the numberless heroic jewels of the Sikh nation who walked on the sharp edge of the Dagger, the Khanda, given to us by Guru Gobind Singh. Only the chosen few get the honor of laying down their lives for the nation. We are proud of this honor.
The Massa Ranghas of the 1980's had held their court at Harimander Sahib. On the eve of June 4th, 1984, Massa's dancing girls and tobacco pipes had been became Vijayanta Tanks and Russian artillery. On September 17th, 1986, Sukha and Jinda headed to Pune. Embodying the chardikala of Bhai Methab and Bhai Sukha Singh, they rushed to place their supposed bounties in front of their modern-day Massa.  And on Oct 9th— 1992 Pune became 1745 Lahore, and just like Bhai Methab Singh, they began their walk on the planks of Yerewada Jail in order to hang atop their own charkhas.