Posted by Mehmaan (Guest) in
Human Rights
,
USA
on 12 5th, 2009 |
2 responses
Blogged by: Amol Singh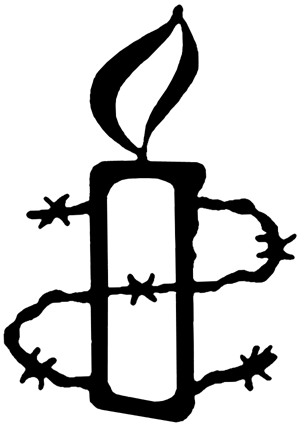 In events and programs highlighted at remembering 25 years since 1984, the most vocal criticisms of these remembrances revolve around a desire to forgive or forget.  For many it seems regressive and contradictory to highlight these tragedies while India hoists its Sikh Prime Minister to the world's stage. On November 18, Amnesty International released a public letter to President Barack Obama, to mark Manmohan Singh's impending visit to Washington, in which they highlighted grievances of not only Sikhs against the Indian Center, but also those of Muslims, the victims of the Union Carbide tragedy in Bhopal, the entire Northeast, Kashmir, Dalits, Adivasis, Chattisgarh, Manipur, etc.
Even though India is the world's largest democracy, serious and disturbing human rights abuses are ongoing, including rape, extrajudicial executions, deaths in police and military custody, torture, cruel, inhuman, and degrading treatment, arbitrary arrests, and dowry deaths. The Government of India not only fails to prevent these abuses, but also shelters members of security forces from facing justice. People living in several of the northeastern states of India and in Kashmir, religious minorities, those belonging to the lowest social order called "Dalits", and indigenous communities called "adivasis" face the brunt of these abuses. Other socially and economically marginalized groups including women face discrimination at the hands of the police and criminal justice system. Although laws were passed to address some of these human rights abuses, serious concerns remain about the implementation of such laws.

Some of the specific contexts in which mass abuses were or continue to be committed include:

Mass killings of Sikhs: Over three thousand Sikhs were massacred when the governing Congress Party incited mob violence targeting Sikh civilians in reaction to the 1984 assassination of Prime Minister Indira Gandhi by her Sikh bodyguards. Scores of women were gang raped and some were burnt alive. After two decades, a judicial commission concluded that members of the governing Congress Party were involved. Twenty five years have passed since the massacre, but only a few have been brought to justice for this mass killing. [Read Full Text]
It is a tribute to how far the collective efforts of Sikhs have strayed that for every Akali who marched faithfully to jail in 1966 and cried out for liberty a decade later, there exists a quam with complete disregard towards the lives of the marginalized. Whereas less than 40 years ago, it presented to the world an ultimatum rejecting cohesive power sharing with Indira Gandhi's regime in exchange for stopping protests against the emergency— it now shepard's out a Prime Minister ambivalent at best about the state of the marginalized within his borders.
The lesson of1984, especially on the date of Guru Tegh Bahadur's shaheedi, should be a defiant realization that this event is not singularly unique, but rather one that will be replicated whenever Sikhs recall their collective memory and situate themselves against oppressive power structures.