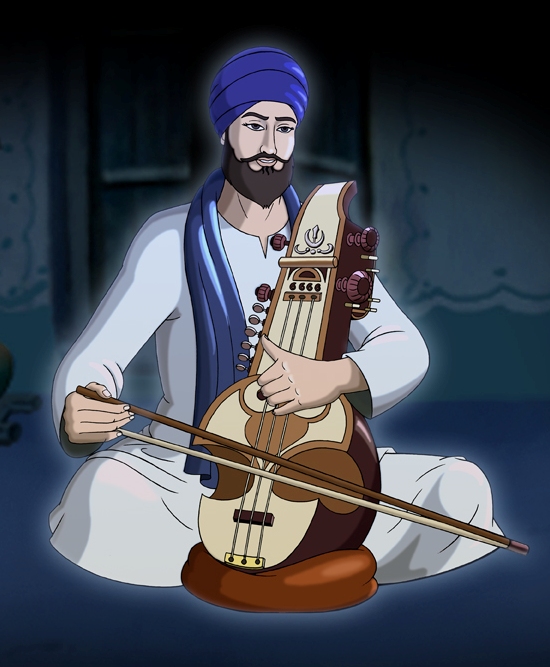 For those of you who enjoyed Vismaad Productions' work with Sahibzadey, Rise of the Khalsa and Sundri, there is now a new animated movie to look forward to this fall.  Bhai Taru Singh: True Saint. Fearless Soldier, is the latest production and will be premiering around the world over the next few months.  The film's website provides a description of the film,
The story of Bhai Taru Singh is one of a true saint soldier who lived during an extremely difficult period for the Sikhs. The mughal rulers of the time were brutal towards all citizens, and especially the Sikhs. Bhai Taru Singh Ji bravely stood up to the regime which earned him the respect of all Hindus and Muslims from the surrounding villages. [link]
Many may be familiar with Bhai Taru Singh's saakhi:  Bhai Taru Singh Ji and his sister were arrested for providing meals to the underground Sikhs. The residents of Lahore secured the release of the sister by making a payment on one lac rupees. But the brother insisted that he would rather sacrifice himself then seek pardon. Zakaria Khan ordered that this hair be removed along with the skull. Bhai Taru quietly recited the holy hymns when his skull was being chopped off.
This movie will be a great way to learn and remember Bhai Taru Singh, particularly for the younger Sikh generation. The movie includes inspirational Vaars by Tigerstyle, Shabad Kirtan by Bhai Satwinder Singh Raagi and songs by Jaspinder Narula.  The website hasn't been updated with a trailer yet but you can refer to the site for upcoming screening dates.