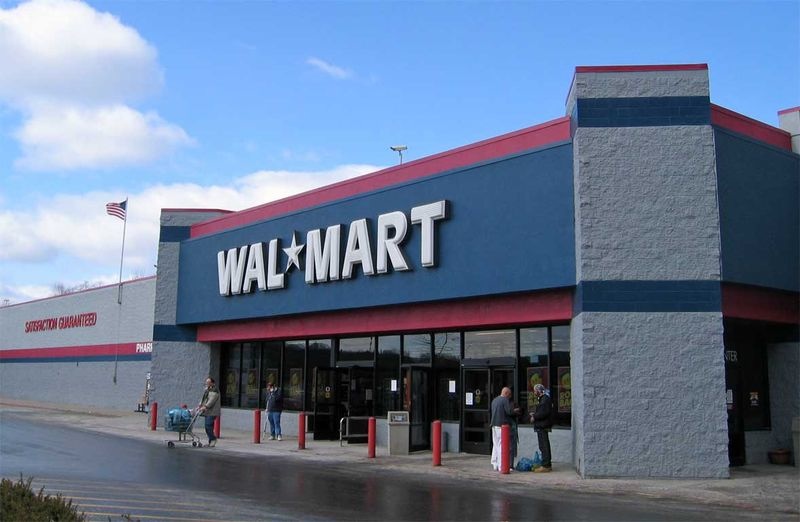 This past weekend Wal-Mart opened its first* Indian-based store in Amritsar, spreading its global brand to one of the fastest-growing markets in the world. As part of a larger strategy to develop a presence in India, this is the first of fifteen new stores that will open over the next few years. [source]
However, instead of targetting low-income consumers and discount shoppers, Wal-Mart India's  business model focuses on wholesales to small shop stand owners. This decision seems largely based in regional market dynamics. Wal-Mart does not think it can crowd out a market share against small dhabas and the like, and instead opts for wholesaling:
Mr. Singh and the more than 10 million other tiny retailers in India are Wal-Mart's greatest challenge and greatest opportunity. If it can win them over, they are likely to become its biggest customers. Anger them and they could use their political power to block expansion.
Wal-Mart entered with nary a whisper or protest, despite years of vocal opposition to big-box stores in the past. The WSJ cites the slowing economy, but I wonder to what extent choosing Amritsar, as opposed to metro Mumbai or Delhi, indicates Wal-Mart's desire to build a presence in transitional, recessionary regional economies.
It's no secret that Punjab's economy and unemployment rates have been sluggish for years. In choosing to locate its store near one of the most bustling commerce corridors in that state, it almost seems like Wal-Mart is experimenting with a variation of the formula that allows them to crowd out local business in favor of their contemptible labor practices and heavily marked down prices (I would argue that Chandigarh is not a great locale for this kind of attempt for other reasons). Could it also be that situating itself at an international hub for diasporic travel will help its name/brand trade more easily than in cities that are perhaps bigger and more internationally diverse?
Why Punjab, and why no protest (after years of heated debate in the past)? It may be that Wal-Mart has carved out an inoffensive niche in a country with different social welfare controls than the United States. The article goes on and on about how Wal-Mart hired locally to develop culturally relevant services, but I can't help but wonder what they hope to accomplish. It may be a very different vision than the more critiqued reputation Wal-Mart enjoys here in the United States:
"I've never seen a store so big, never even heard of Wal-Mart," he said. "I hope it will bring those high-society people here."
Perhaps the goal is greater: a complete re-branding for a new market. Either way, it will be interesting to see if the new stores reproduce inequalities similar to their domestic practices, or whether they will serve a truly different function than their American counterparts.
* While this store previously existed under a different name as a division of Wal-Mart, it is now formally branded as part of the mega-chain.