The UN Special Rapporteur for freedom of religion or belief visited India last year and just released her report on the country, highlighting, amo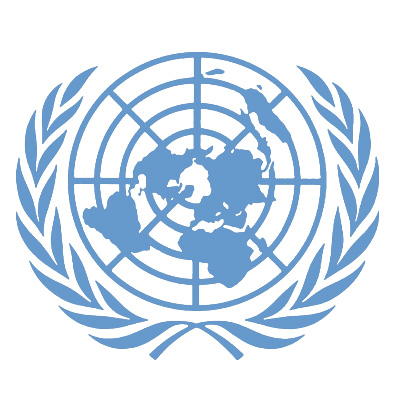 ng other things 2 matters that are of special concern to Sikhs: (1) the situation of religious or belief minorities (generally) and (2) justice for victims and survivors of communal violence (including Operation Bluestar in particular).
This report will serve as a great tool for future advocacy and education campaigns, as the UN Special Rapporteur is by mandate, an independent entity (though also a diplomatic entity whose mandate is funded by the States she monitors, so of course there are limits to what can be said and done).  The office is also a widely respected authority, whose reports are persuasive and create pressure in courts and government offices.  Having official international support and recognition of issues that have long been a struggle for Sikh activists to legitimate (lack of accountability,  lack of compensation) should advance the Sikh movement to hold accountable Indian government authorities identified as responsible for innocent civilian deaths.  Between this report, and the recently released Ensaaf report, 2009 looks like it's going to be a good year for advancing accountability for crimes by Indian authorities against Sikhs in the 80s and 90s.
Some problems that Sikhs experience as religious minorities are shared by Jains and Buddhists, namely, that Sikhs (and Jains and Buddhists) aren't recognized as identities distinct and separate from the Hindu religion (a matter previously touched upon briefly at TLH).
Several Sikhs, Jains and Buddhists expressed concerns that they were not treated as distinct religious communities but rather as belonging to Hindu religion. Article 25 of the Constitution contains an explanation that "reference to Hindus shall be construed as including a reference to persons professing the Sikh, Jaina or Buddhist religion, and the reference to Hindu religious institutions shall be construed accordingly". Jurisprudence confirms that since the Constitution was framed, Sikhs and Jains have been treated as part of the wider Hindu community with its different sects, sub-sects, faiths, modes of worship and religious philosophies. In various codified customary laws,11 the definition of 'Hindu' includes Buddhists, Jains and Sikhs. [link]
The extended timeframes for investigation cases involving communal riots, including Operation Bluestar, were noted as cause for concern.   
The Special Rapporteur is seriously concerned at the extended timeframe of investigations in cases involving communal riots, violence and massacres such as those which occurred after "Operation Blue Star" in 1984, after the destruction of Babri Masjid in 1992 and after the Godhra train burning incident in 2002. All of these incidents continue to haunt the people affected by them and the system of impunity emboldens forces of intolerance. It is important to draw appropriate lessons from these events in order to prevent the recurrence communal violence. [link]
In addition to fueling intolerance, impunity's socio-economic effects were also noted.
(i) severe long-standing antagonism on religious lines in particular villages and urban localities; (ii) an emotional response of members of religious communities to a precipitating event; (iii) a feeling in the minds of rioters and the larger religious group to which they belong that sectarian violence is justifiable; and (iv) the assessment by the rioters that the reaction from the police to sectarian violence will be either absent or partisan or ineffective. [link]
Unfulfilled promises regarding accountability for Operation Bluestar, and return of  stolen Sikh reference materials and artifacts were highlighted.
… Two commissions and eight committees were set up from 1984 to 2005 in order to identify thoseresponsible for the anti-Sikh riots.  However, many families of the victims or survivors voiced their concerns that the main accused were either not charged or were acquitted and that compensation was inadequate. Furthermore, despite a 2004 court judgement in favour of the return of the Sikh religious scriptures, reference material and artefacts, which had been removed from the Sikh reference library in Amritsar by the Indian army in 1984, had reportedly not been returned yet. [link]
And last but not least, the fact that compensation for unidentified bodies/illegal cremations has so far been limited to the Amritsar district, excluding the other 12 districts of Punjab, was noted.
Further concerns refer to the issue of unidentified bodies. Punjab security forces had secretly cremated thousands of bodies that they had labelled as  unidentified/unclaimed".  A report by the Central Bureau of Investigation documented more than 2,000 cases of illegal cremations at crematoria in the Amritsar district. Subsequent claims for compensation filed with the National Human Rights Commission have been limited to these cases in the Amritsar district, excluding the other districts of Punjab. [link]