I have mentioned Bant Singh before in a previous post, but yesterday while scouring through Youtube I came across a great video of him, his message, and his voice.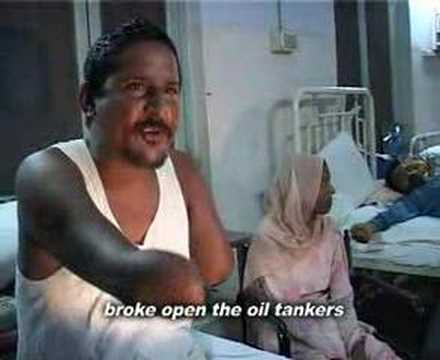 To those that may not have heard of him, Bant Singh is from a so-called lower caste background from Pind Jabhar in Zilla Mansa in Punjab. He emerged as a labor activist and became a lead figure in the Mazdoor Mukti Morcha (Laborer's Liberation Movement).
Possibly for his political agitation, his daughter was brutally raped by men (with collaboration with a woman) from his village. Although the village Panchayat had told him to stand down and even offered money to not file a court petition, he refused to place a price on his daughter's honor. Bant Singh stated:
We went to the police, and in 2004 the district court convicted three people – one a Jat, Mandheer Singh, one a Scheduled Caste man called Tarsem, who had set up a doctor's practice nearby, and a woman, Gurmail Kaur, who had lured my daughter to these men." The victory came at an enormous price: Bant Singh's elder brother, Hansa Singh, was even forced to flee the village because of threats issued by upper-caste people. [link]
The legal victory in 2004 was not the end of Bant's Singh troubles. On return from rallying laborers to the cause, Bant Singh was viciously ambushed by so-called members of higher castes and three of his limbs were hacked apart.
Still defiant and courageous, Bant Singh sings on. He has been called the "The Dalit Sword of Mansa" and an "Icon of Dalit Resistance." A blog has started a petition and fund for his expenses. (I invite you to look at it and explore it, I cannot about its validity.)
Bant Singh's story truly is inspirational and I invite all of us to fight the casteism and any other form of injustice that lingers in our community without hiding behind the shield of 'tradition' or 'family' or any other excuse that deflects our responsibilities. In the new century, this issue will have large implications of the dynamism of the Sikh Qaum.