Many of you may have already heard about the shooting that occurred on Sunday afternoon at the Sacramento Sikh Society Sports Complex, next to the gurdwara. A cricket match, part of a sports festival, was being held when an ongoing argument took a fatal turn. So far, I've seen no news of the substance of the dispute. But the result left Paramjit Pamma Singh (name misreported?) dead, and an unnamed 38 year old man with a leg wound. [link]
Gurpreet Singh Gosal, 24, of Indianapolis, was arrested and booked into Sacramento Main Jail Monday morning for the murder of Parmjit Pamma Singh, said sheriff spokesman Sgt. Tim Curran… The shooting followed an ongoing argument between the victims, Singh Gosal and a second man, according to investigators. The suspect and the second man opened fire on Pamma Singh and a 38-year-old man as they watched a tournament at the Sacramento Sikh Society Sports Complex in the 7600 block of Bradshaw Road about 1:30 p.m. Sunday, Curran said. Pamma Singh died at the scene. [link]
We must find better ways to resolve our disputes.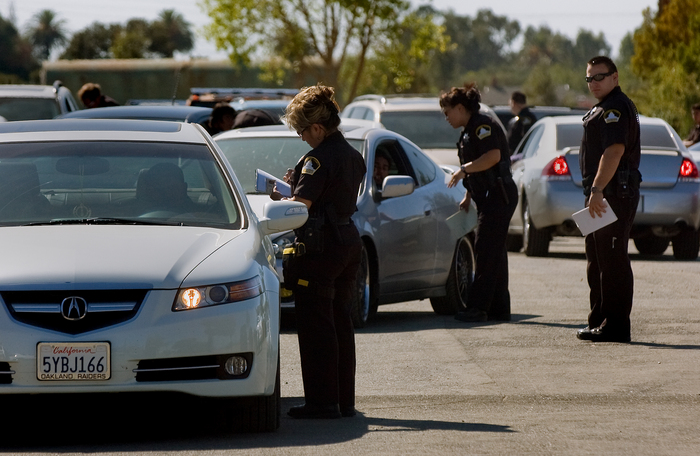 Often, I'm proud of how our community quickly takes action when action is necessary, though this weekend's events illustrate a darker side of this willingness to take initiative. If anyone has more information about the substance of the dispute between the shooters and the victim, please share.
Gurpreet Singh was apprehended by other spectators and athletes who beat him into submission with cricket bats and hockey sticks until the police arrive.
Witnesses said spectators and athletes near the shooting were able to rush and grab one of the gunmen, and beat him into submission before deputies arrived…"The crowd was armed with cricket bats and field hockey sticks," Curran said. "(The crowd) didn't hold back the fact that they hit him." [link]
This incident saddens me deeply. Not only is Paramjit Singh lost to his family and friends, but both shooters were 24 years old. It takes an entire community to raise an individual, and though the shooters are ultimately responsible for their own individual actions, I can't help but think that somewhere along the line, someone should have been able to teach these young men to exercise self-restraint and how to resolve a dispute without resorting to violence.
There are far too many unnecessary disputes in gurdwaras that get out of hand. I've often thought that gurdwaras should really have mediation services. If anyone is aware of gurdwaras that already do, please let us know what procedures they use and how the program has been received by the community.
Creating mediation services would not be difficult. Anyone can be trained as a mediator in a matter of weeks. The beauty of mediation is that the content and result of the session(s) is determined by the parties themselves, and not the mediator. The mediator is simply there to help the parties communicate, understand each other, and guide them in crafting their solution. The mediator must be impartial and keep the entire session absolutely confidential, including shredding/burning any notes that are taken during the session(s). So if the mediator is trustworthy, the dispute and any information shared in relation to it could really be resolved without anyone knowing about it, which I think would appeal to many who fear talking about problems because they don't want everyone to know about them.