Two years ago, a group of friends started this blog to create a platform where we could discuss issues concerning the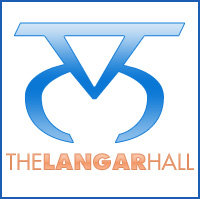 Sikh community, in a reflective, self-critical, and progressive way.  We envisioned it as a way to continue the conversations that happen in many Sikh conferences around the U.S., between the sporadic and short times that we are able to meet face-to-face.
We wanted to create a safe space for conversations that we felt were critical, but didn't see happening as much as they were needed.
Since that beginning, our readership has grown, our vision has grown, and now, so too must our capacity.
We are looking for passionate Sikhs who share our dedication to our community and faith, to join in contributing to the broad array of conversations that take place on The Langar Hall's pages.  Do you enjoy writing? Are you interested in engaging in conversation with other Sikhs from throughout the world? If so, send an email to [email protected] and let us know you're interested.
We don't always talk about Sikh issues, but instead, share the common thread of being Sikh.  Our Sikh heritage shapes our worldview.  Our interests and perspectives, however, are as varied as any group of individuals. Whether you're interested in art, music, literature, politics, movies, or social activism, if you're rooted in Sikhi, and have an inclination to write, we want to hear from you.
We'd love to have contributors that are as global as our diaspora.  In the past, most of our bloggers have been from North America.   However, we post about events that happen all over the world.  We want to hear from you whether you're in Australia, Kenya, India, the U.S., or anywhere else in the world.  No matter where you are, if you're interested in blogging for The Langar Hall, let us know! Email [email protected]