Once upon a time there circulated a stupid joke that the only culture of Sikhs was agriculture. Despite the stereotyping of yesteryears, for too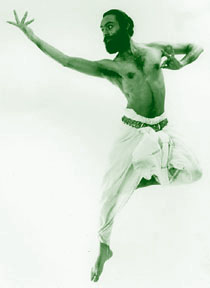 many the only associated culture to be promoted is bhangra (and sometimes giddha).
There is a growing legion that are seeking to promote Sikh arts, such as the classical kirtan tradition in Guru Granth Sahib's ragas, visual expression (some examples were discussed on an earlier post), the art of gatka, and many more. However, still despite these and other efforts, when promoting to large audiences, we do bhangra.
With full transparency, I must admit I am not much of a fan of Bharatnatyam, but I completely agree with Bharatnatyam dancer Navtej Singh Johar's assertion that:
"Punjabi culture is very rich and we are just not about giddha and bhangra. Our folk tales, Sufi music and poetry traverse boundaries."
Although I don't agree with his elitist hierarchies of South Asian dance forms, I am intrigued by his production: 'Fanna: Ranjha Revisited.'
So here is my question. What is life beyond bhangra? Whenever Sikh organizations have an opportunity to exhibit whether to Sikh crowds or non-Sikh crowds, what are other alternatives outside of bhangra (and gatka when certain measures don't allow for it)? Any other thoughts or ideas?