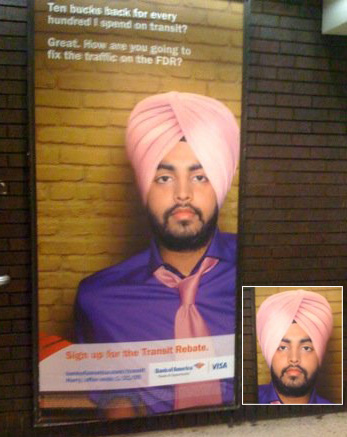 Lookout New Yorkers! There's a new Sikh in town! Where is he? Who is he? He's on your subway wall… representing Bank of America, sporting a NICE pagh with the cleanest layers I've seen in a long time. It looks like the folks at Kenneth Cole's might have some competition…
The designers obviously weren't Sikh because they messed with his pagh and flipped it- maybe to make it look more original. The inset of the picture on the left shows the model with his pagh properly tied – with the larhs (layers) on the right.
Previous discussions of Sikhs in the media, entertainment and modeling:
1. Raising Awareness or A Turban Commodified?