In recent months I have witnessed the ceremonial openings of three new Gurdwaras in the Central Valley area. The number of new Gurdwaras are continually growing. Some people may applaud this action as an indicator of our success for having the ability to build million dollar Gurdwaras. But is this the right direction for our community to be heading?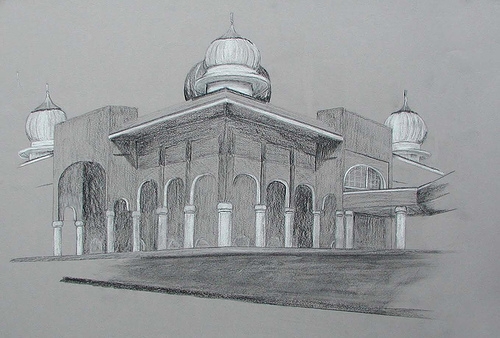 By building more Gurdwaras, we are dispersing as a community rather than emerging as one. Growing up in the UK, all the people we knew growing up attended the one Gurdwara in our town. After some time, the space capacity was too constrained and people began complaining about not being able to sit with the Sangat. Since there was no additional space around this Gurdwara, there wasn't any expansion work that could be performed. As a consequence, another group opened a new Gurdwara in the same town which fufilled the capacity issues, since it was almost three times larger. So slowly the Sangat at the smaller Gurdwara began to dwindle due to more and more people attending the larger Gurdwara.
Why wasn't it possible for the community to come together and move as a "whole" to the larger Gurdwara? In the Central Valley there are so many choices of Gurdwaras to attend, but I personally feel this is dividing us. Politics and ego are at play when these associations and groups get together to begin implementing a "bigger, better, more expensive" Gurdwara.
Have any of you witnessed similar divisions happening within your communities and Gurdwaras in your area? Do any of you think this is a positive progression? Is there anything we can do as a younger generation to unite the community?