[Joint post by Singh and Reema]
The plot is thick. Nearly 100 million Phillipine pesos are at stake (roughly $ 2.2 million USD). Multiple groups of god-father like figures control entourages of loyal henchmen. Money is being used for unauthorized purposes, and powerful figures have put competitors out of play – risking not just the money, but [dun dun dun]…their lives!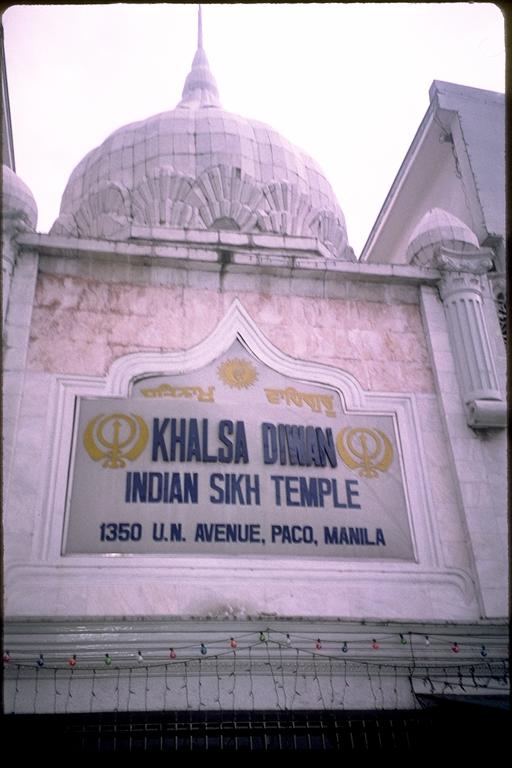 Is this:
(a) The set of Al Capone?
(b) A government paramilitary force under a dictatorship?
(c) The Punjab Police?
(d) Or is it just the story of a gurdwara?
You guessed it: the answer is (d)!
This is the set for the latest episode of "Who Wants to be a Pardhaan (President of the Gurdwara)," and it takes place in Manila, where a battle for control of the local guru ghar has been waged for years. We had heard of this type of thing being publicized in the West (Europe and the Americas), but why should the Phillipines be any different – and undoubtedly this story has just as much drama and un-Sikh-like behavior as any we have heard. It goes something like this:
2004: Bansal became Gurdwara president following a court-supervised elections. After coming into power, he looked into organization's assets and found that Amardeep's group (the old committee) had siphoned off P30.6 million from Gurdwara donations to a new corporation they had created—Khalsa Diwan (Sikh Religious Association) Inc.
2005: Bansal said Amardeep's group had "unaccounted cash balances" from 2000 to 2004 amounting to P30.6 million. He then said that "[a]s the new president then, I gave them nine months to account for the funds or to surrender to the Khalsa Diwan the properties they bought using the same funds. When they failed to comply, I decided to file the case. Then I was ambushed." Amardeep's group put the smack down on Bansal.
2006: Bansal states, "I was about to call for an election in 2006 before I was ambushed. Instead of facing me in an election, they [Amardeep's group] decided to kill me. Luckily, I survived. Now when I was about to call for new elections again, the Samalsar group [a third group! and the new committee] came and grabbed power just like that…"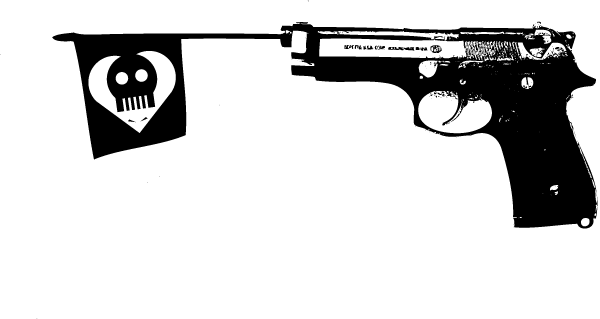 Meanwhile– Amardeep and some of his compadres were charged with murdering the past pardhan and attempted murder in the failed ambush on Bansal. Of the eight suspects, Amardeep and one other are in jail. Bansal was shot in the neck, but survived and later identified the suspects.
2008: Eventually, Samalsar & Co. (new committee) took over the Gurdwara in a "fake" election on May 9 – shoving out Bansal.
But the story doesn't end here… On Sept. 18, an unidentified man left an envelope at the parking lot of the condominium where Bansal lives, with a letter saying that Bansal would be killed.
Forced to stay at a safehouse in Quezon City, Bansal told a local newspaper that he believed he was being targeting again because he opposed the Gurdwara's new leadership under Samalsar…(Really? Does he really think so?)
In case you couldn't keep all the above juicy tid-bits straight, don't worry – we don't get it all either, but just in case they help – some salient points of the story:
There is no record of there ever being an actual MEETING of the general members of the gurdwara.
Bansal himself suffers from unclean hands – having "overstayed" his term (which was supposed to be for ONE year) by three years and even refusing to accept new members.
Bansal still claims he is the president of the Gurdwara and is trying to regain his seat (old habits die hard???)
Now we present the above plot in jest, but we do realize how sad and serious it is that the above sequence of events (or some form of it) has become so familiar to our community. This struggle for control, often fueled by money, power, and egotism is one of the biggest things that turns many people away from gurdwaras.
Maybe we need better internal disciplinary systems, or more (neutral) people participating in the political process so that elections, votes, and leadership is more democratic…? Maybe job descriptions and expectations would help?
Any other suggestions?
——
Original story here.