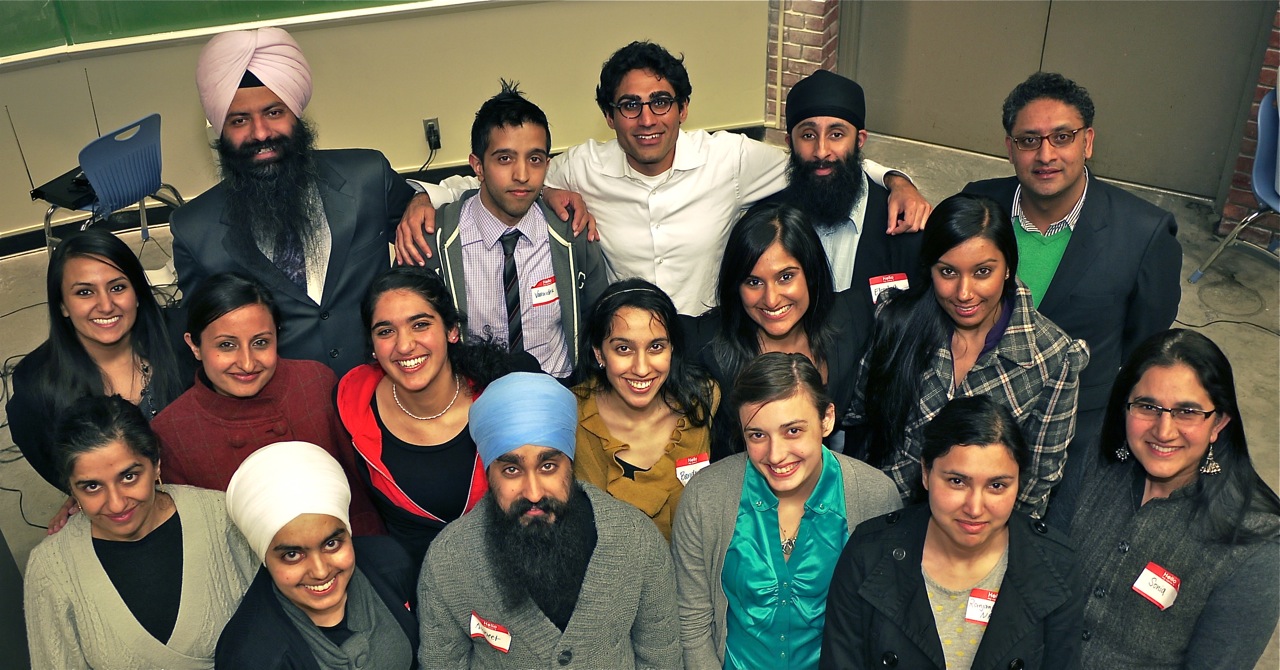 My apologies for a post that is far overdue.  So Sikholars 2011 came and went.  This year was an even greater success than last year with attendance of over 110+ and a growing number of presenters.  This year's Sikholars 2011 class – Kamal Arora, Amneet Singh Bali, Sonia Dhami, Amandeep Kaur Dhillon, Neelamjit Singh Dhillon, Sandeep Singh Dhillon, Roopan Kaur Gill, Gurbachan Singh Jandu, Tarnjit Kaur Johal, Varinder Singh Johal, Simran Kaur, Sujot Kaur, Tavleen Kaur, Semran Kaur Mann, Ranjanpreet Kaur Nagra, Neilinder Singh Ranu, Sharanjit Kaur Sandhra, and Elizabeth Weigler – was our best yet and we look forward to incoming Sikholars classes.
The event was made possible by the CSU East Bay Ethnic Studies Department, the Sabharwal Sikh and Punjabi Studies Chair, the CSU East Bay Sikh Students Association, the Jakara Movement, and the scores of volunteers.
Below the fold, as promised are uploaded copies of some of the papers (we did not receive permission from all the Sikholars to upload their papers due to ongoing research, publication in academic journals, etc.).  These papers will be made available for one month as per our goal of greater democratization of research.
We look forward to Sikholars 2012