On Wednesday, August 27, the Delhi High Court sentenced 4 men (Lal Bahadur, Ram Lal, Virender and Surinder Pal Singh) to life in prison, eighteen years after a trial court acquitted them for lack of evidence. The men were charged with rioting, murder, and conspiracy, related to the deaths of Rajinder and Sardool Singh who were burnt alive on November 1, 1984 and their property looted in Sagarpur. The 4 men were also fined Rs. 21,000 each (about $481.43 per person). The High Court stated:
"it is a case where the members of one community were singled out and were murdered and their properties were burnt and looted. Such lawlessness deserved to be sternly dealt with". [link]
Interestingly, the court found that conspiring to commit a crime was equal to committing the actual crime (I'm assuming that "members of unlawful assembly…in prosecution of the object…" is conspiracy; it's unclear from the press release whether this is for conspiracy to riot/murder/combination):
"We may observe here that the liability of the members of unlawful assembly who knew that an offence was likely to be committed in prosecution of the object for which they had assembled is equal to those who commit it," the Bench observed in a judgement on an appeal filed by the state challenging the trial court's acquittal order. [link] (emphasis added)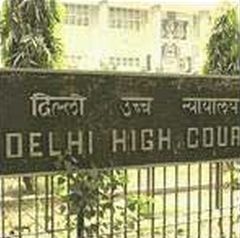 According to a couple of sources, the state appealed the case after the trial court found there wasn't enough evidence in 1990. If this is true, and not just bad journalism (fabricated facts inserted into the press release), I wish I could congratulate the prosecutors who pursued and won this case.
A sessions court had earlier on October 31, 1990, acquitted the accused due to lack of evidence. But the state had challenged the judgment in the Delhi high court stating that it have enough evidence to nail the accused persons. [link]
I'll update with more information surrounding the case as it arises. The judgment hasn't been uploaded to the High Court's website yet, but when it is, I'll add any interesting clips I can find. This ruling may still be appealed, but if upheld, it could set precedent for other cases in the system, or pave the way for new cases to be brought. (Or, for the pessimists in the audience, it could be reversed or ignored. We'll be following it, either way.)