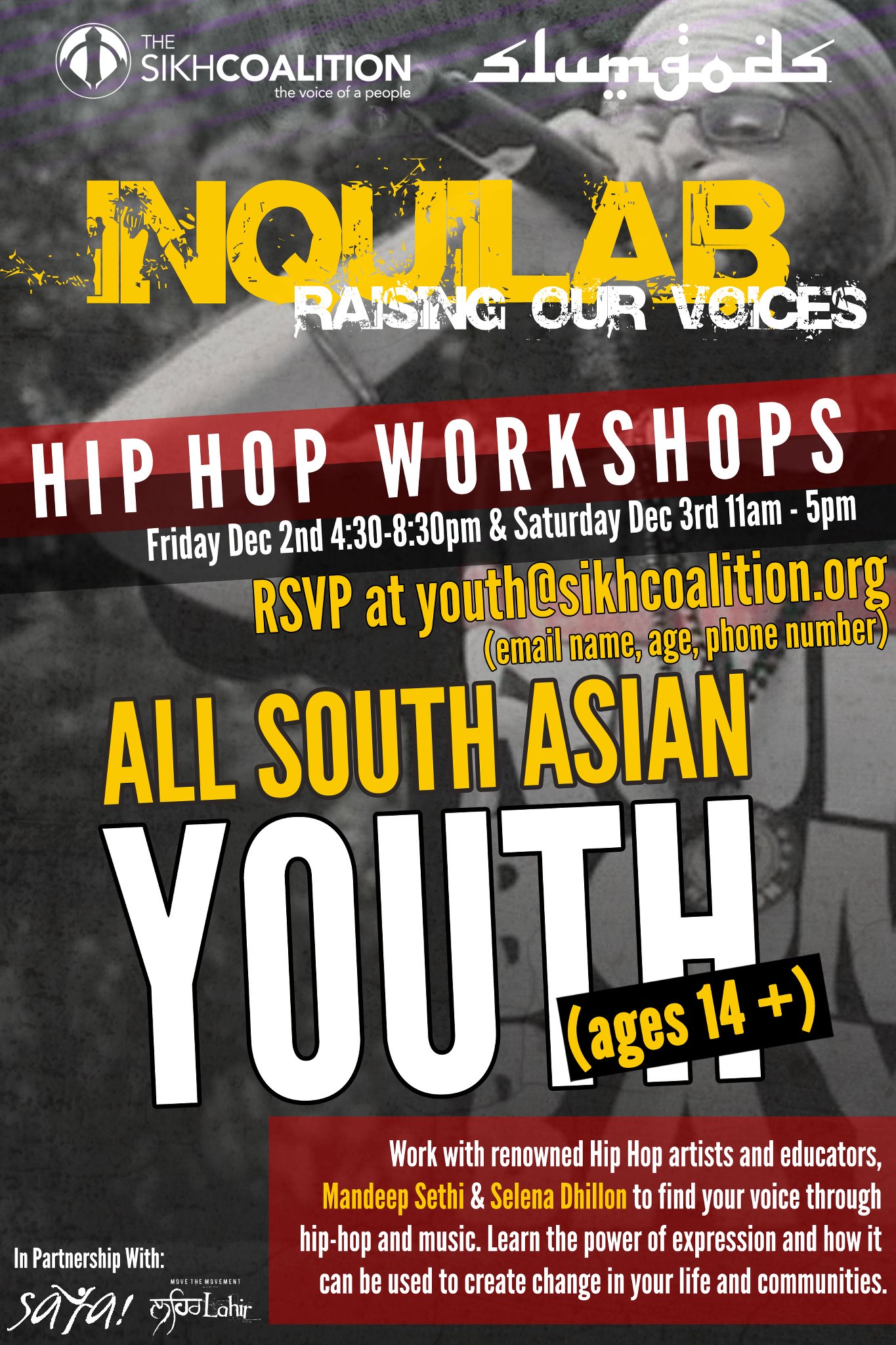 On December 2nd and 3rd, Sikh youth will have the opportunity to participate in a special workshop that will allow them to learn the power of expression and how it can be used to create change in their life and communities.  Inquilab: Raising our Voices, organized by The Sikh Coalition and Slumgods, will bring together hip-hop artists, Mandeep Sethi and Selena Dhillon, to work with South Asian youth as a way of encouraging their engagement with expression. Through this participation, youth can learn how to effectively use art to inspire positive change within their own communities.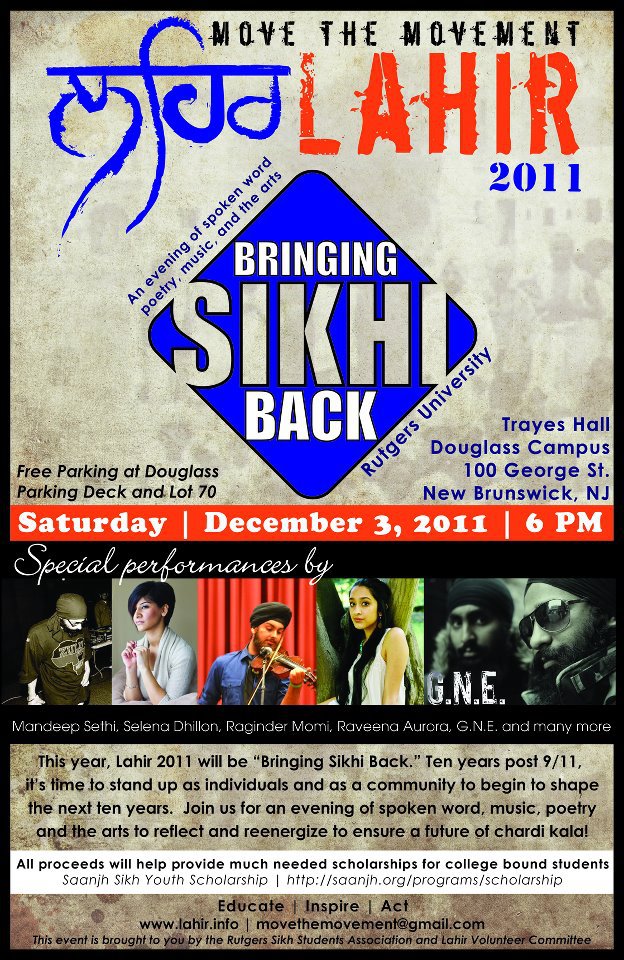 Following the workshop this weekend is Lahir – an event that aims to inspire, educate and awaken the community to rebuild the panth and encourage youth to become activists. The concert will provide a much-needed platform for powerful Sikh artists to express themselves through music, art, film, and poetry.  Some more information from the organizers:
In past years, Lahir's central theme focused on 1984 and Punjab.  This year, Lahir 2011 will be "Bringing Sikhi Back". Ten years post 9/11, it's time to stand up as individuals and as a community to begin to shape the next ten years. Join us for an evening of spoken work, music, poetry and the arts to reflect and reenergize to ensure a future of chardi kala!  This year, all proceeds will go to the Saanjh Sikh Youth Scholarship. We need strong voices in our community and we need diverse voices to help us educate others and ourselves about the historical, political, social, and economic issues that affect our community. Therefore, this event is not just for us, but for our future.
Inquilab will take place on December 2nd and 3rd 2011 at South Asian Youth Action Inc | 5405 Seabury St, Elmhurst, NY.
Lahir will take place on December 3rd 2011 at Rutgers University | Douglass Campus | Trayes Hall, 100 George Street, New Brunswick, NJ.
We encourage you to learn more about these events, and if you are in the area – please attend and let us know how it goes!