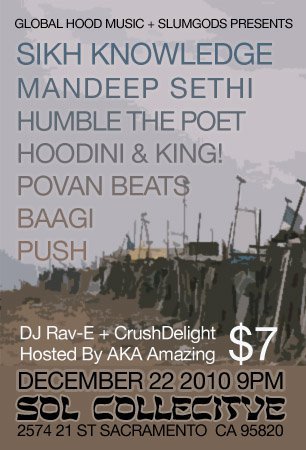 So, in the new year we'll be bringing about some changes to TLH and we hope that one of these changes will be a better way of highlighting events happening in and around North America.
In the meantime, for our California Langar Hall family, you can catch Sikh Knowledge + Mandeep Sethi + Humble the Poet + Hoodini & King! + Povan Beats + Baagi + Push at Sol Collective on December 22nd starting at 9pm.  The event will be hosted by the very funny AKA Amazing.
Please view the facebook event page here and a video below highlighting many of these artists.  The video is filmed by the very talented, Digitology.