In keeping with a spirit of Remembrance and quest for Justice as the 25th anniversary of the Nov. 3, 1984 pogrom in Delhi nears, don't miss out on these East Coast events! Many events have been held nationwide this past year- educating and inspiring young generations of Sikhs.  We are getting better acquainted with our history, connecting with the Sikh spirit of activism, and becoming inspired to be agents of change.
One event that has been a particular pathbreaker has been Lahir. [1, 2] Not only has it created an avenue for artists to express themselves, it has done so around an event in our community's history that is a catalyst for many, and thus become a catalyst itself.  If you missed it in DC, don't miss it in NY!
Lahir-NY: Saturday, Nov. 21, 2009
From the artists who brought you the original Lahir, together with additional national and local talent, get ready for Lahir – New York… [details below the fold]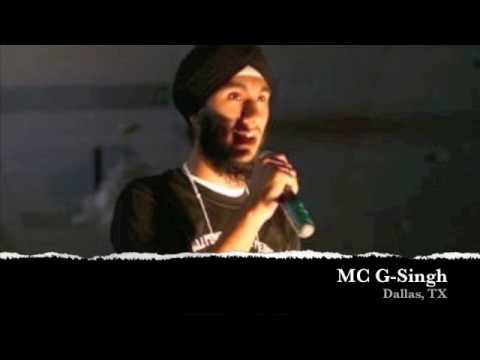 A message from the organizers:
Lahir 2009 is to commemorate the Sikh Holocaust of 1984 and the violations of human rights that follow. We aim to inspire, educate, and awaken the masses through our community's talent-encouraging Sikh artists to express themselves through music, art, poetry and other non-conventional ways. Moving away from the usual victim mentality, Lahir strives to reform and re-build our nation. We hope to move the movement through the solidarity of our youth and the support of our people. Lahir is a free event and is open to everyone. (emphasis added)
When: Saturday, November 21, 2009 from 7:00-11:00 pm
Where: NJIT Campus Center – Ballroom (Second Floor), 150 Bleeker St, Newark, NJ 07102
Also, this Sunday:
March on Capitol Hill: Sunday, Nov. 1, 2009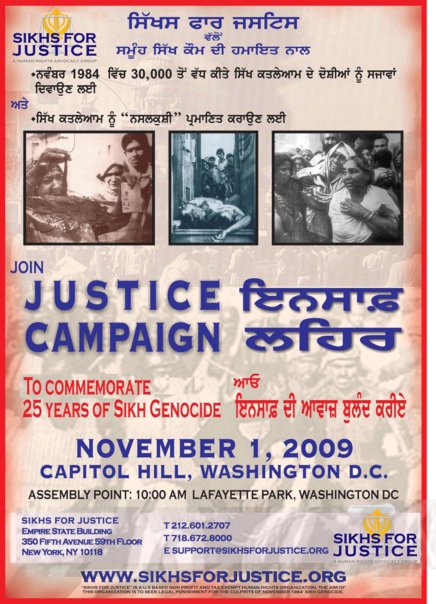 This Sunday in Washington D.C., Sikhs for Justice is organizing a march on Capitol Hill.
When: Meeting at 10:00 am; March from 2:00-3:30 pm; Justice Conference 3:30-5:30 pm
Where: Assembly point is Lafayette Park in DC; March to Capitol Hill; Conference at Capitol Hill
See Justice Campaign for more details.