In many ways, the Punjabi-Sikh art scene is expanding exponentially these days. Just 10 years ago, beyond major, mainstream singers, I don't think there was an arts scene, except maybe in people's homes. Today, there are film festivals in most major cities like Spinning Wheel and the upcoming Sikh Heritage Film Fest in NY, art exhibits in museums such as the recent exhibit at NY's Rubin Museum and current exhibit at the London's Victoria and Albert, and even spoken word shows like When Lions Roar and Lahir.  There are independent artists writing thoughtful lyrics, creating original beats, and giving some of our community's concerns a voice.  One of my favorites from this summer is Humble the Poet's "Singh with Me" featuring Sikh Knowledge.
Yet, while the number and modes of art and artists grows in our community, many mainstream musicians are following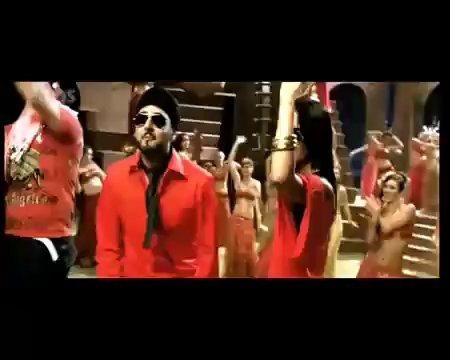 mainstream trends… videos featuring  flashy cars rented for the shot, women as props, all at some party.  Maybe they're catering to what they think the audience wants, but the audience is clamoring for what they see as glamorous… which is manufactured to cater to the whims of the audience.  This degenerative, downward spiral has led to recent hits such as RDB's "Om Mangalam." (See end of post.)
RDB is clearly identifiable as Punjabi-Sikh (let's not talk about who's a good or bad Sikh- that's boring), wearing the now fashionable Palestinian support scarf, and singing Om Mangalam in this video on the homepage of their official site. This is definitely a case of trying to do too much and doing it all badly. There's nothing inherently wrong with being Punjabi, singing Hindi music (while wearing a Palestinian support scarf), in a video with meaningless lyrics. It's just not art. Some might call it entertainment, though I'd call it a train wreck.
RDB can make whatever music they want, I don't have to buy it or listen to it.  Maybe they don't even consider themselves artists, but rather, entertainers.
But when they're the headlining act at the Sikh Heritage Film Festival's gala, I have to wonder whether that's really the best our community has to offer.  Is RDB really representative of our heritage?  I don't see how.
From all appearances, the Festival looks like a legitimate affair for Sikhs to explore and celebrate Sikhs' artistic endeavors.  The venue, the Asia Society and Museum, is a highly reputable international organization.  The films being showcased cover an interesting spectrum of form and substance: documentaries, feature films, and shorts on topics spanning history, memory, music and poetry.  So where does RDB fit in?
I don't want to be overly and unnecessarily critical because I don't know what decisions the Sikh Heritage Film Festival organizers were making, and what concerns they were balancing. But I do think that given number of rising artists in our community, and the purpose of the Film Fest, perhaps space could also have been made for up and coming musicians to showcase their talents too.
For your viewing pleasure, Om Mangalam: