How do you know you've made it as a notable community? When Jeopardy! gives you your own category of clues… twice! That's right, two nights ago my favorite game show featured the category "Punjab." Because I can only remember three clues, those are the ones I'll share: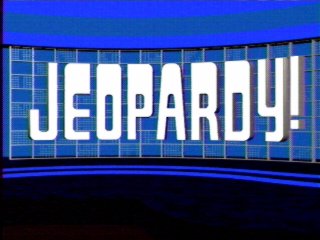 100: After 1947, the territory known as the Punjab was divided between India and this country.
400: This power fought two wars, unsuccessfully, before finally annexing the territory outright in the 1800s.
500: With origins in both Hinduism and Islam, this is the region's major religion.
Now I'll be honest, the last clue kind of had me cheesed (although, how nice is it that Sikhi is the "MVP" of the category?). This is one of the most misquoted "facts" that circulates regarding the origins of the Sikh religion — that it is somehow a hybridization of Hinduism and Islam. It's certainly true that Sikhi developed in the context of at least two major religions, but many argue that it is somehow an extenuation or "compromise" of the two. So, at what level do we nitpick about the terminology used to describe the faith?
That said, there is a universality of messages across faiths. Both Hinduism and Sikhi discuss the value of "seva," and both believe (broadly) in reincarnation. Meanwhile, Islam and Sikhi both conceptualize the writing of their scriptures as divine revelation, and both are monotheistic (and describe Allah, or Vaheguru, in similar terms). Like Buddhism, there is a belief that one must learn to free herself from the trappings of the material world, and like Christianity, there is a larger message of humanism and love for mankind. Is it really fair, then, to limit Sikhi's philosophy to a "religion with its origins in Hinduism and Islam"? And, given Sikhi's egalitarian acceptance of and respect for other faith traditions (or non-existence thereof), is such a battle on phrasing "worth it"?
I'm a bit of a stickler for language. While I'm not the most articulate person, I do feel that framing and terminology have power. I think it's important to offer a coherent narrative that explains the difference between Sikhi and other faiths while making it clear that a delineation is not a derogation. There is nothing shameful in distinguishing Sikhi from other faith traditions; in this case, it's an issue of accuracy and understanding.