Sit down with my cousins in Punjab for more than a few minutes and in-between their reckless driving and ear-pumping tracks of Jazzy B and Gippy Grewal, they will often give their commentary about how Punjabi music is now trash and doesn't represent the "true" culture.  Ask if they enjoy the folk music of Sharif Idu and they'll ask, "Who?"  Push them further and they'll blame artists like Jasbir Jassi and other hucksters of cheap lyrics and videos.  Here comes Amrit Bains of Canada (this video is also EPIC, check out the background dancers!) with a very different thesis, but one that may resonate with a previous conversation we've had here in The Langar Hall.  It is the music industry's fault.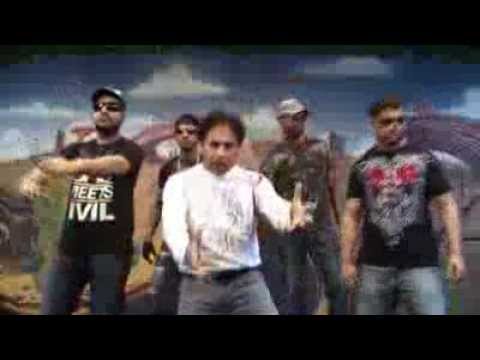 Well, enjoy the video, especially the AMAZING background dancers.  Sorry for the language, hope it brings a smile, and have a happy Friday!
UPDATE: Amrit Bains, a long-time bus driver, seems to be following his dreams.  Here is a great interview that gives some background of this singer.