India changes agricultural subsidies to promote soil health
This week, the Wall Street Journal highlighted India's decision to change some of its agricultural policies, in response to its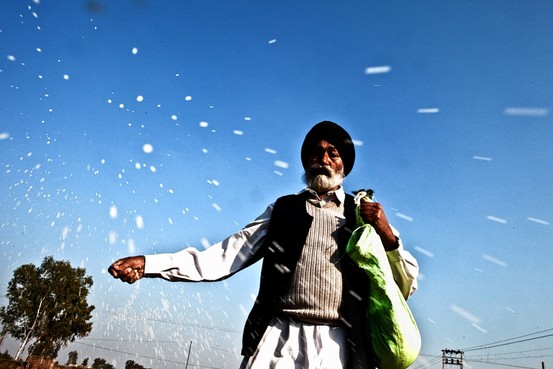 post-Green Revolution crisis. (Hat tip: Bandana)
In the 1970s, India dramatically increased food production, finally allowing this giant country to feed itself. But government efforts to continue that miracle by encouraging farmers to use fertilizers have backfired, forcing the country to expand its reliance on imported food. [WSJ]
Kamaljit Singh, a 55 year old from Marauli Kalan in Punjab, explained:
He says farmers feel stuck. "The soil health is deteriorating, but we don't know how to make it better," he says. "As the fertility of the soil is declining, more fertilizer is required." [WSJ]
Behind the worsening health of the soil is India's agricultural policy. In it's effort to boost food production, win farmer votes and encourage the domestic fertilizer industry, the government increased its subsidy of urea over the years, and now pays about half of the domestic industry's cost of production.