Challenge the Darkness for the [Unheard] Voices of Punjab
Posted by Sundari in
Activism
,
Punjab
,
Sikhi
on 10 20th, 2011 |
6 Comments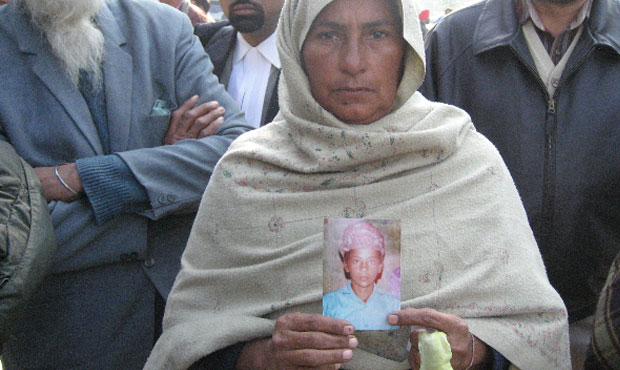 This week, Ensaaf launched their Challenge the Darkness campaign.  The aim of the campaign is to remember human rights activist Jaswant Singh Khalra and bring awareness to the mass state crimes committed in Punjab, India from 1984 to 1995. At the end of the month, Ensaaf and the Khalra Mission Organisation will participate in a series of events to remember Khalra's abduction, torture, illegal detention, and murder. We'll update you on these events as information comes our way.
Post-1984 memory is often forgotten and yet hundreds of thousands of human rights abuses have been documented in Punjab during the 1984 to 1995 period when the Indian government ordered counterinsurgency operations that led to the detention, torture and enforced disappearance of thousands of Sikhs. Police abducted young Sikh men on suspicion that they were involved in militancy, often in the presence of witnesses, yet later denied having them in custody. See the Human Rights Watch Photo Essay here.
Director General of Police KPS Gill expanded upon a system of rewards and incentives for police to capture and kill militants, leading to a dramatic increase in disappearances and extrajudicial executions. By the end of the "Decade of Disappearances" in 1995, security forces had disappeared or killed tens of thousands of Sikhs. In order to cover up their crimes, Punjab security forces illegally detained, tortured, and killed human rights defenders such as Jaswant Singh Khalra and Sukhwinder Singh Bhatti, as well as secretly cremated thousands of victims of extrajudicial executions. [via Ensaaf]
In September 1995, Punjab police abducted human rights defender Jaswant Singh Khalra from his home for his discovery of thousands of illegal killings and secret cremations by the Punjab police.  At the end of this post, you can view two videos depicting the events leading up to and of his disappearance.