Blame Canada('s Sikhs)
Posted by Maple Leaf Sikh in
Canada
,
General
,
News
,
Politics
on 03 18th, 2009 |
9 Comments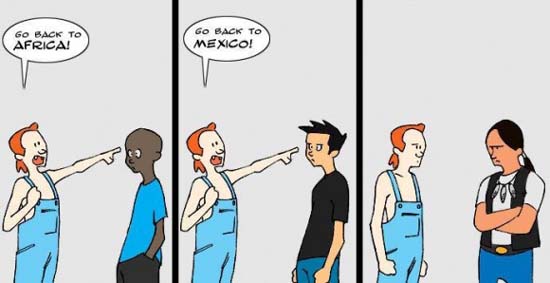 Canada's problem with its Sikh minority should be of concern to Americans not just because Vancouver borders on the US, but for the broader lessons this story of ethnic conflict teaches. When a country imports an alien population, it often brings in all of the conflicts that bedeviled the immigrants in their homelands. Consequently, Western nations can get dragged into intractable conflicts that would otherwise be none of their business. Moreover, differences between the immigrant and host populations are likely to prove disruptive, even disastrous. Differences in history and culture pose difficulties enough, but most divisive are differences in nature. As long as we continue to ignore the possibility that there are biological differences among races that cause them to create different types of societies, we run the risk of importing populations that are prone to poverty and crime and hostile to white people and their values.
One could almost pity the plight of white supremacists these days.  Their political influence has diminished greatly and their numbers are dwindling. A black man is the most powerful person in the world. Fearing public ostracization, they constantly have to ensure their words never betray their thoughts. In 2009, being a racist just isn't cool anymore. But that hasn't stopped this vocal minority from trying their best.
"White Pride" sites on the internet are full of rants against various ethnic and racial communities, blaming them for everything wrong with the world's economic, social and political woes. Usually, its African Americans, Hispanics or Jews that are targeted. Now it looks like the Sikhs have caught their attention.