In the News: 1984
25 years ago history was made for several different reasons.  Today, as we reflect on the invasion, on the assassination, and on the massacres, we come across multiple news articles which provide information and commentary on the events of that year.  I wanted to take the time to document and highlight these articles as they're worthy reads in providing information to readers around the world.  I encourage you to read these pieces – they are vital to our understanding and they will inform Sikhs and non-Sikhs alike about events in our history.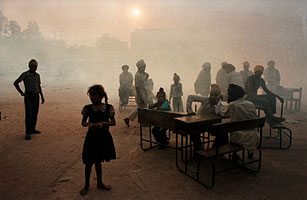 1. TIME magazine featured an article titled, "India's 1984 Anti-Sikh Riots: Waiting for Justice."  Our readers have previously argued against the use of the word "riot" and suggested that "genocide" is the more fitting description of what happened.  Regardless, this is an important article which discusses the often silent victims of 1984 – the widows and their children and the impact the events (and lack of justice) has had on their future.
The widows' colony in Tilak Vihar is a cheaply built and neglected cluster of homes, which were given by the government to hundreds of women and their children who survived what have become known as the anti-Sikh riots of 1984. But as the grim event's 25th anniversary nears at the end of this month, crime, addiction and prostitution have taken root in what was supposed to be a survivors' safe haven. Residents say this is because of the damage to the mental health of children who were witness to their parents' and siblings' murders and who grew up in impoverished homes and weren't given any medical help — physical or mental — for their problems. [link]
Of note: for the 25th anniversary of the event, advertisements by Ensaaf — showing an old woman wiping away her tears, with the words, "25 years ago, our loved ones were burned alive in front of our eyes," and in the next line, "Why has India, the world's largest democracy, denied us justice?" — are scheduled for the month of November in the San Francisco Bay Area's transit system!