Sikhs: turning religulous?
Posted by Reema in
Entertainment
,
General
,
Humor
,
Media
,
Sikhi
,
USA
on 10 7th, 2008 |
4 Comments
Last week Bill Maher was a guest on the Daily Show, promoting his new movie Religulous and offering a clip. The clip happened to show a sardar in a London park, which was the extent of any Sikh's appearance in the movie.
The name, 'Religulous,' is a portmanteau blending the words 1) religion and 2) ridiculous, and examines the overlap of those concepts. The movie's proclaimed purpose is to promote doubt in the minds of those who have blocked doubt in religious teachings completely and subsequently hold totally irrational beliefs (i.e. reject evolution), though those who actually go to watch the movie probably wouldn't be completely opposed to such doubt to be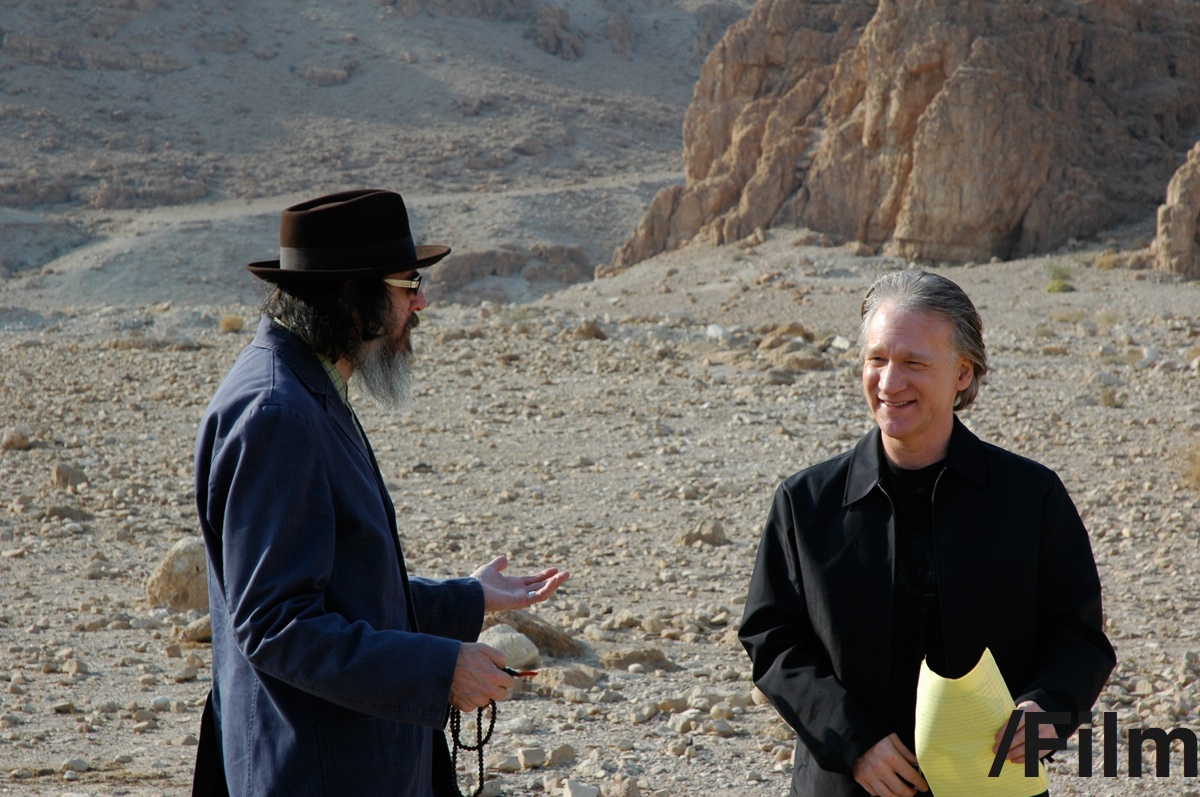 gin with. Of course at some point the explanations of rationality end, and there is the unknown. The point of the movie is to admit that it actually is unknown, and show that those who claim to know, really don't.
In the movie, Bill Maher interviews people from a variety of backgrounds and religious faiths (from a former head of the Human Genome Project and the former Director of the Vatican observatory to a British rapper). Some hold more nuanced views than others. He listens and asks questions of people who staunchly believe in literal translations of age old texts even when their beliefs scientifically absurd, and has some interesting (and comical) conversations. My favorite interview by far was with a very rational Vatican priest who happily admitted that Jesus' birthday is not on December 25th and the Catholic church has absolutely no idea when it really is.